Parley Bar is a suburban wine bar in Mount Pleasant. Parley means a peaceful discussion, or a conference, in the midst of war or conflict. Accordingly, the client's vision was to create a venue that provided an intimate space that locals could find refuge in, away from the busy and, let's face it, sometimes onerous day-to-day.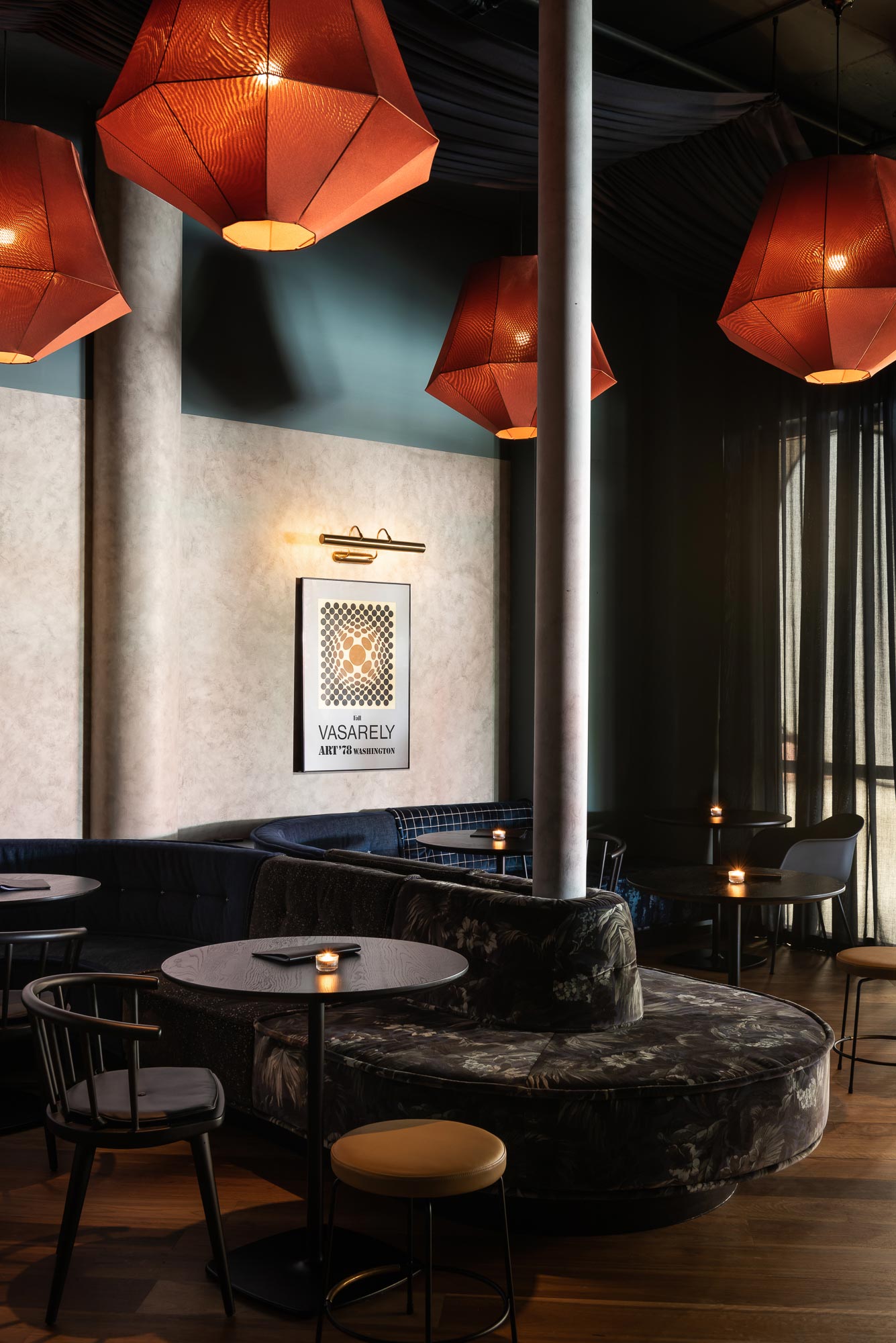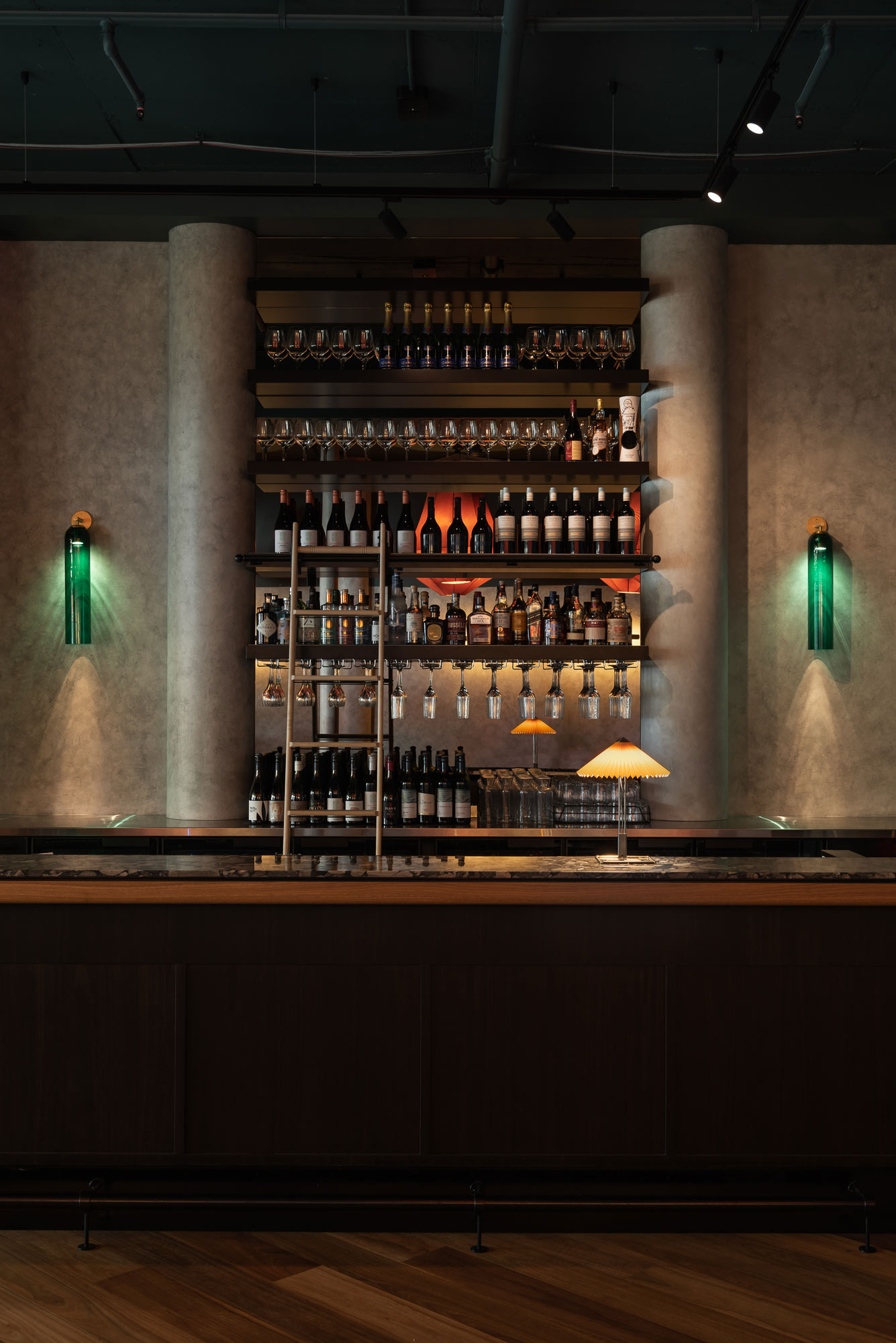 The design challenge was to create an interior that encouraged diners to feel completely at home and re-create the type of local by where the bartender knows your name and your regular drink. This approach, we believed, would differentiate his venue and be a great source of inspiration for the design.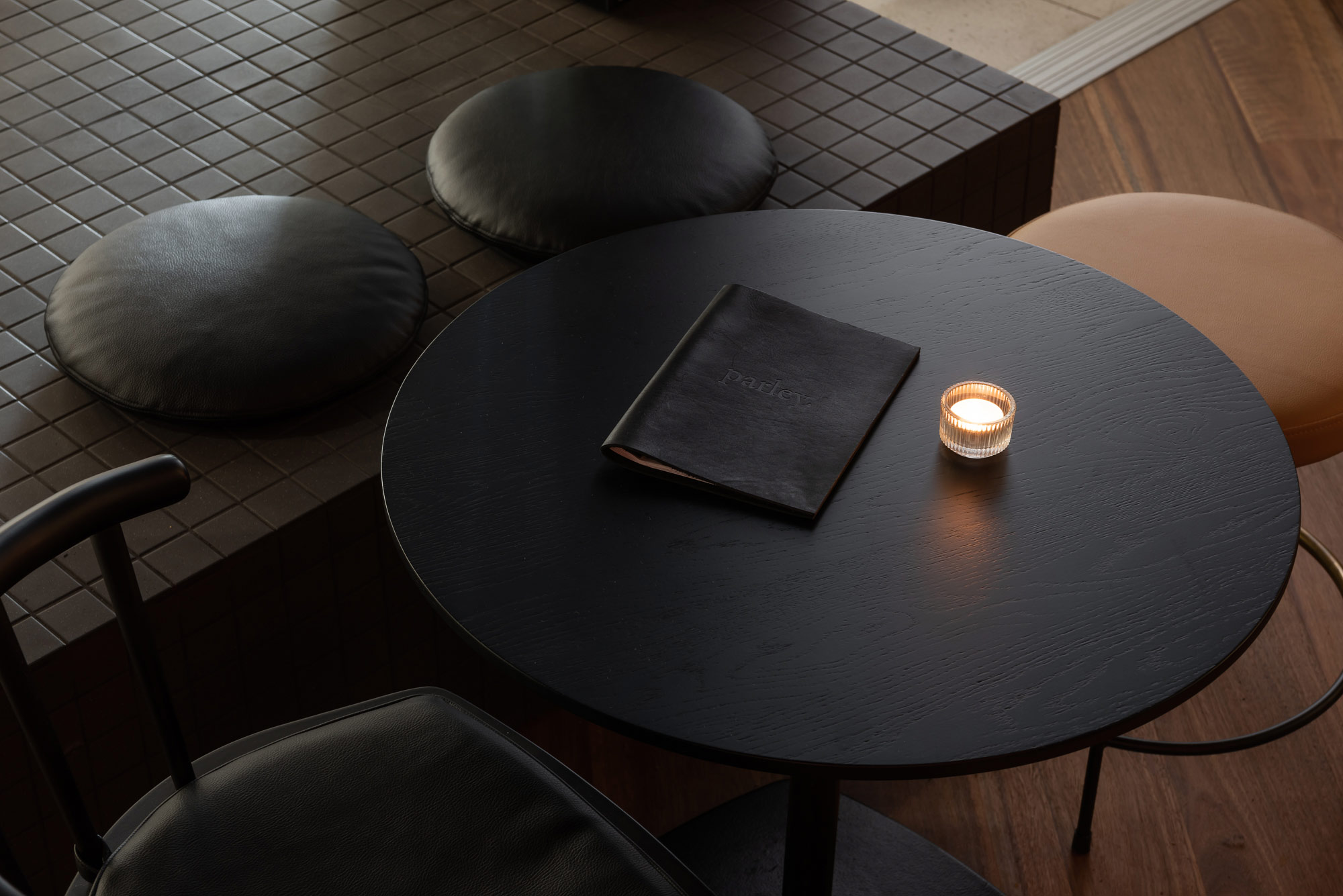 We created a metaphor where the bar's design was like opening a treasure chest – an unassuming exterior with unexpected riches inside. We translated this through elements such as the inward-focused floor plan, lighting design, theatrical drapery and jewel-toned palette.
The bar and banquette anchor the space, encouraging the dialogue between tender and patron. The banquette's luxurious detailing and high comfort level is an experience, not found at home or in venues typically, and its sweeping curves gently nudge patrons towards other like-mind people, to build community. Classical bar detailing speaks to the craft of quality drinks and service and creates a sense of another time.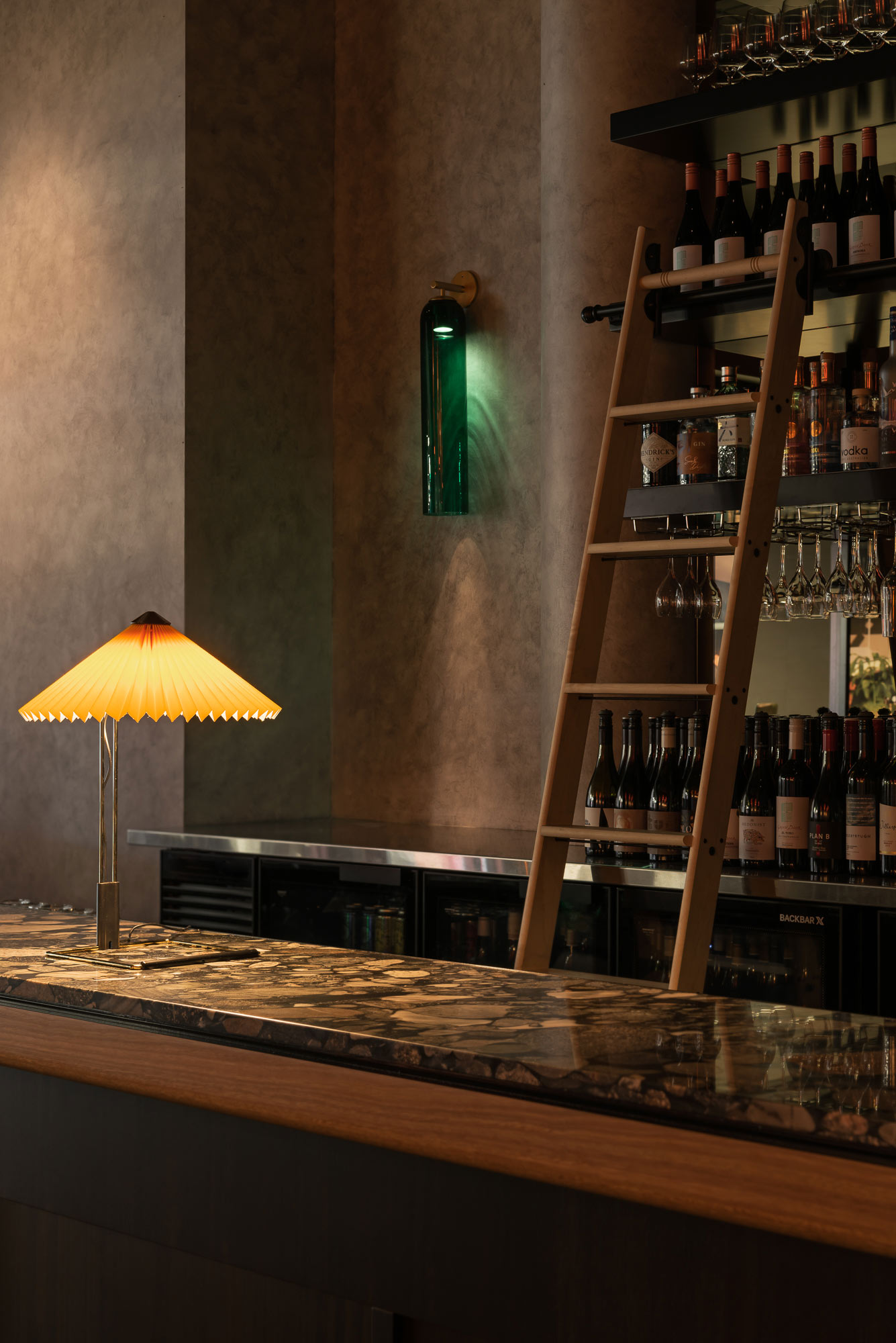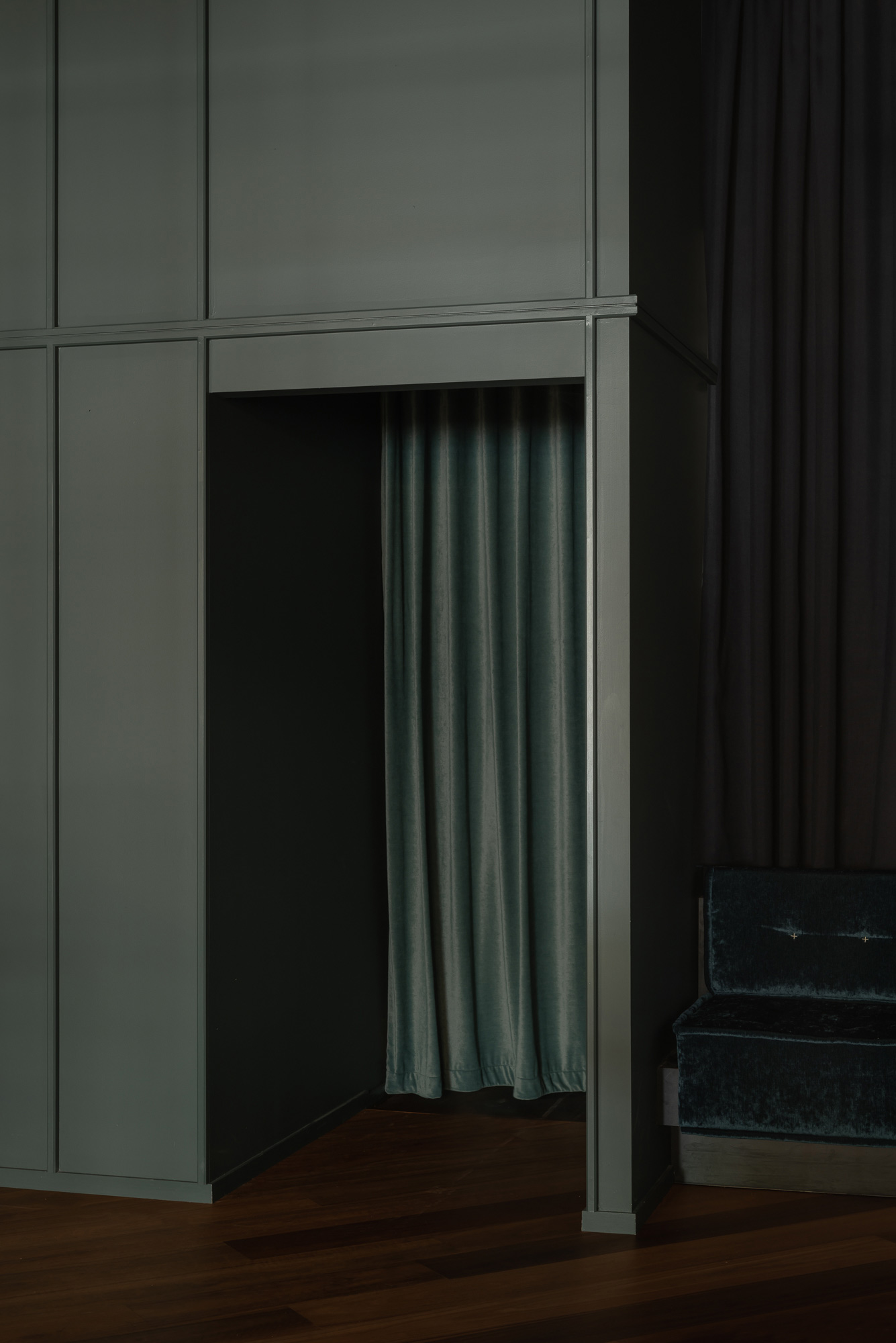 Going against the trend for low-key, low-service venues, Parley has been successful in offering something else entirely – a great bar that delivers on the timeless notion that good hospitality brings people together. Warmly welcomed by its neighbourhood, Parley is a place to treasure.