Boston Brewing Co. is one of the first breweries in the Great Southern Region and has since become well-renown among the craft brewery scene in WA. To expand and make the Boston experience accessible to enthusiasts in the city, they decided to open in Perth's Victoria Park.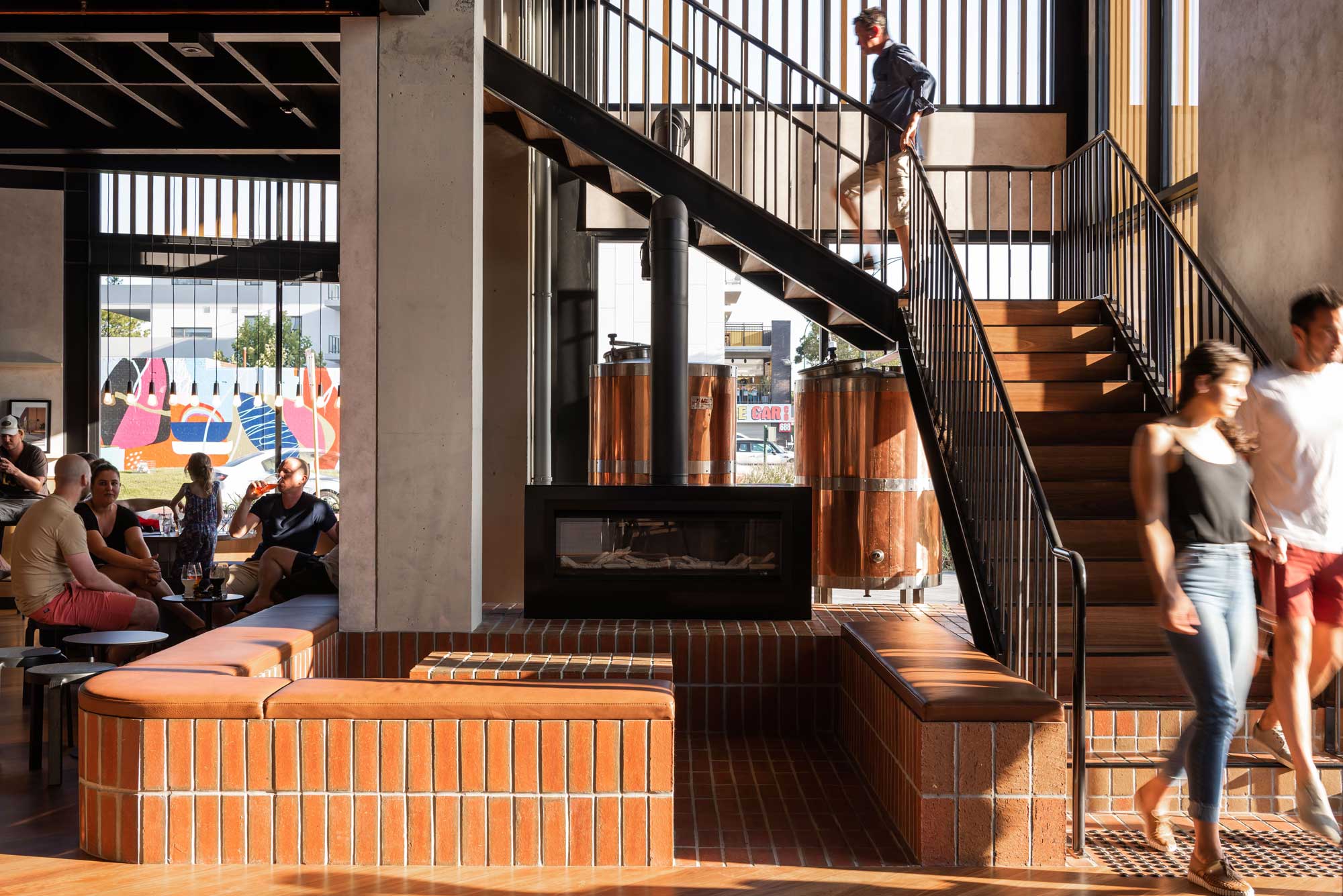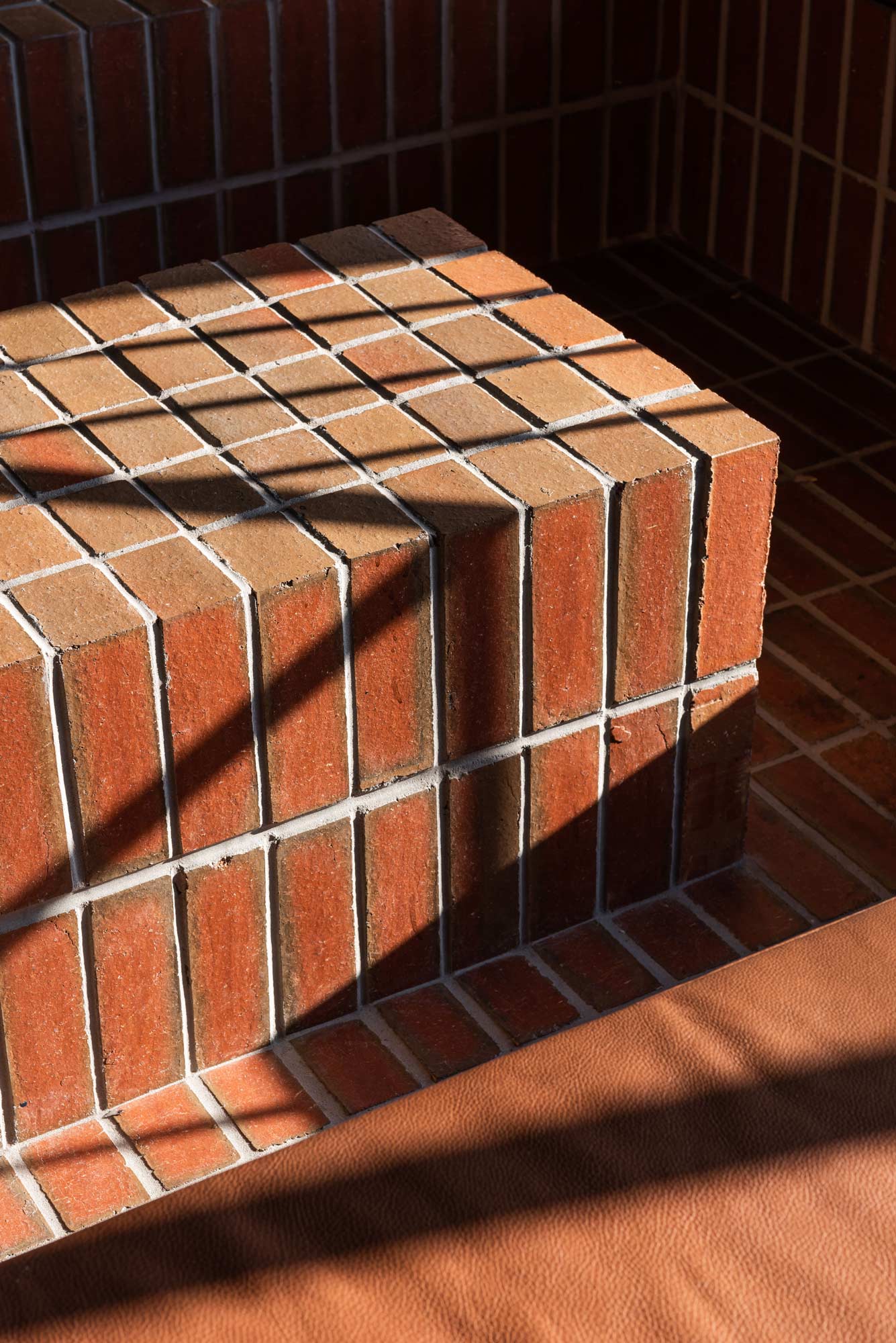 The challenge was bringing the soul of the Great Southern Region to its new urban home. We envisioned a space that would pay homage to the long history of iconic pubs established along the mail route, now Albany highway that connects the Boston Victoria Park site to its original Denmark site. Further interesting obstacles had to do with the space being at the bottom of new multi-purpose development, which was not originally designed for an extensive hospitality site.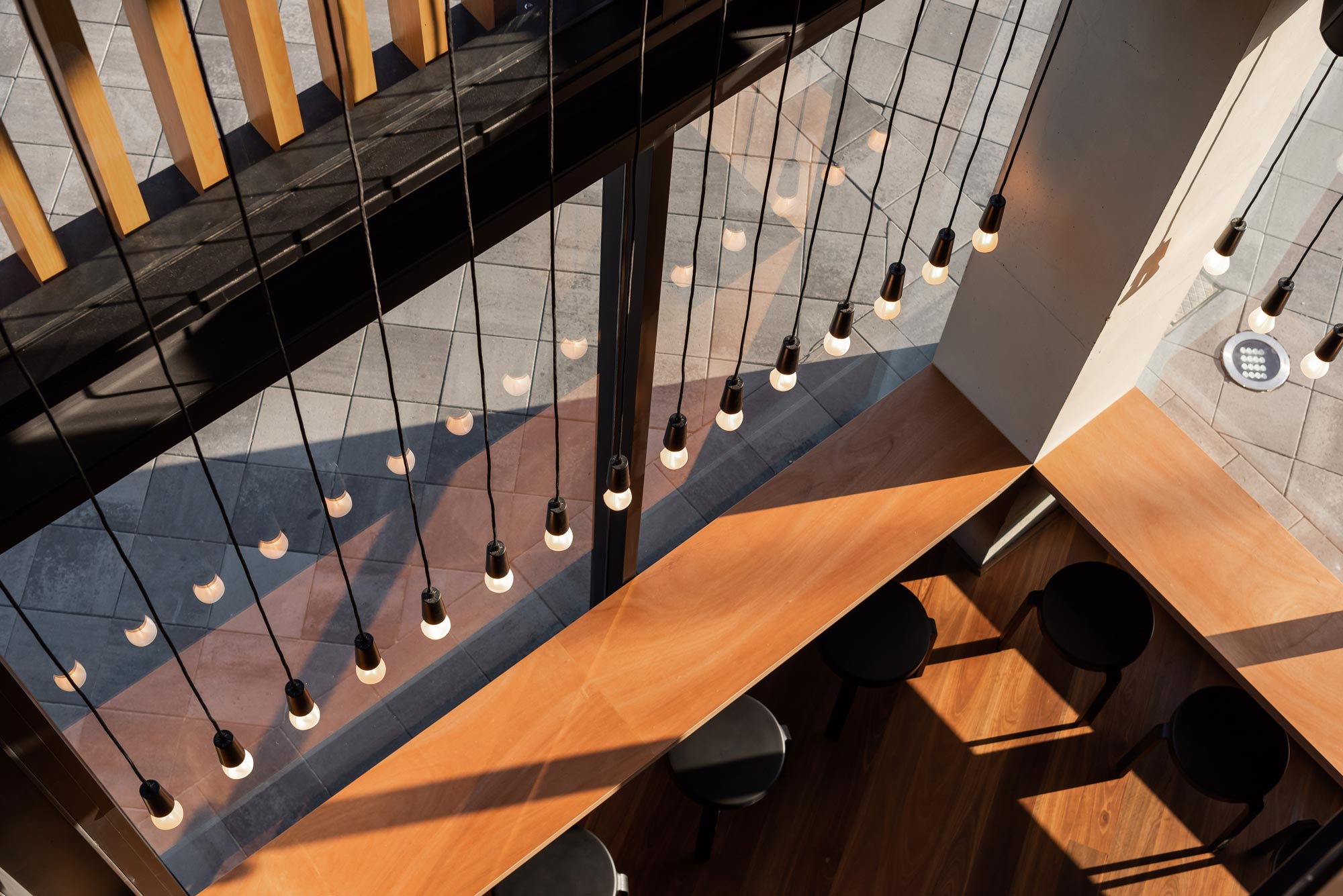 The project called for a full interior design scope with internal architecture to create a multi-purpose space that could accommodate casual catch-ups, sit down meals and function bookings. The layout involved championing the bar as central to the experience and together with the stair and fireplace opposite, these elements simultaneously divide and connect the drinking and dining areas. We used an oversized folding glazed door to connect the inside with the alfresco as an urban nod to Denmark's iconic outdoor experience.
The palette of creams, navy blues and deep reds took inspiration from heritage pubs and the tradition of craft workshops. The design details, such as wall linings and joinery, are contemporary nods to Australian architecture of the early 1900s. The warm honest elements of the brick, timber floor, and fireplace reflect the artisanal nature of the brand's beer-making and country origins.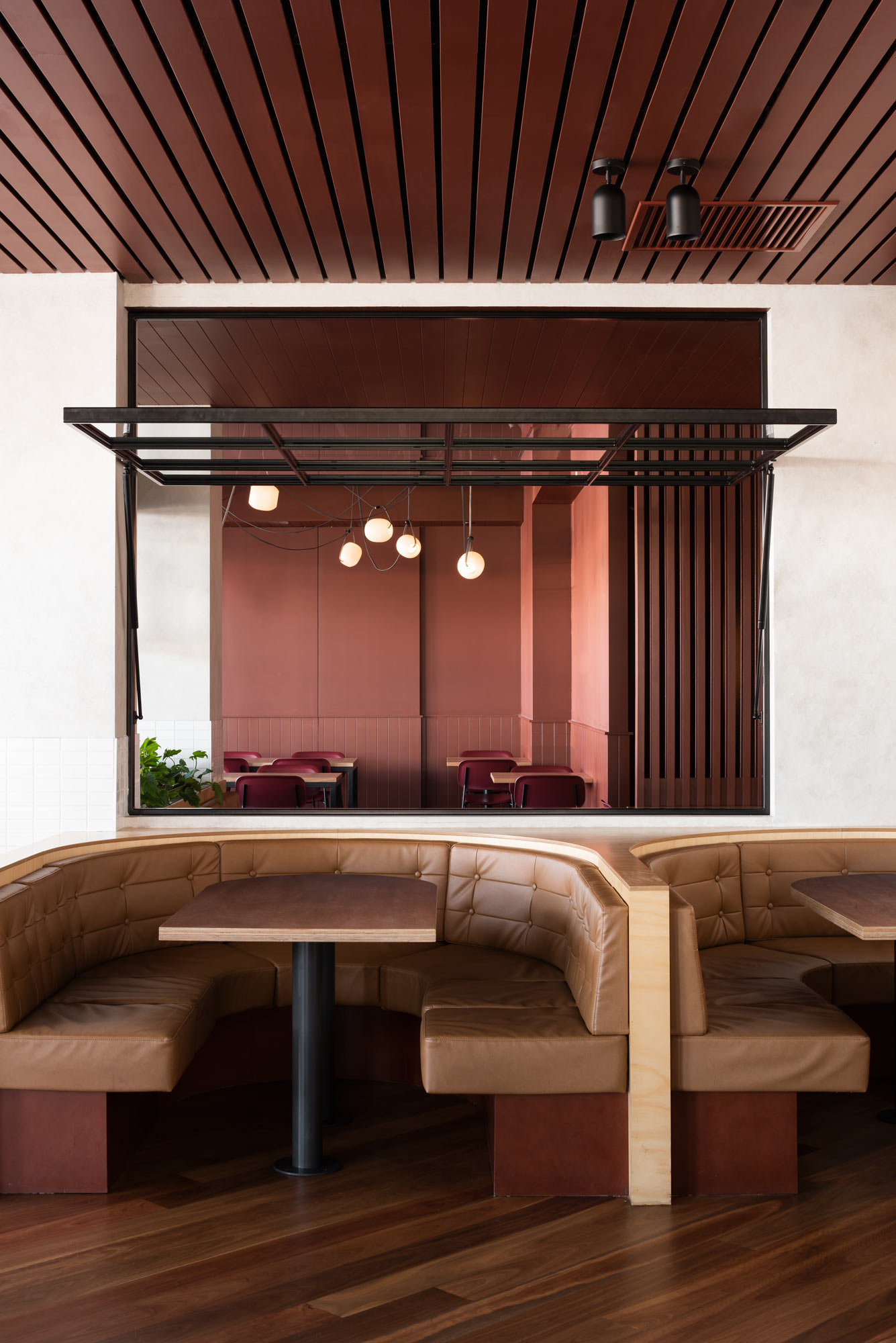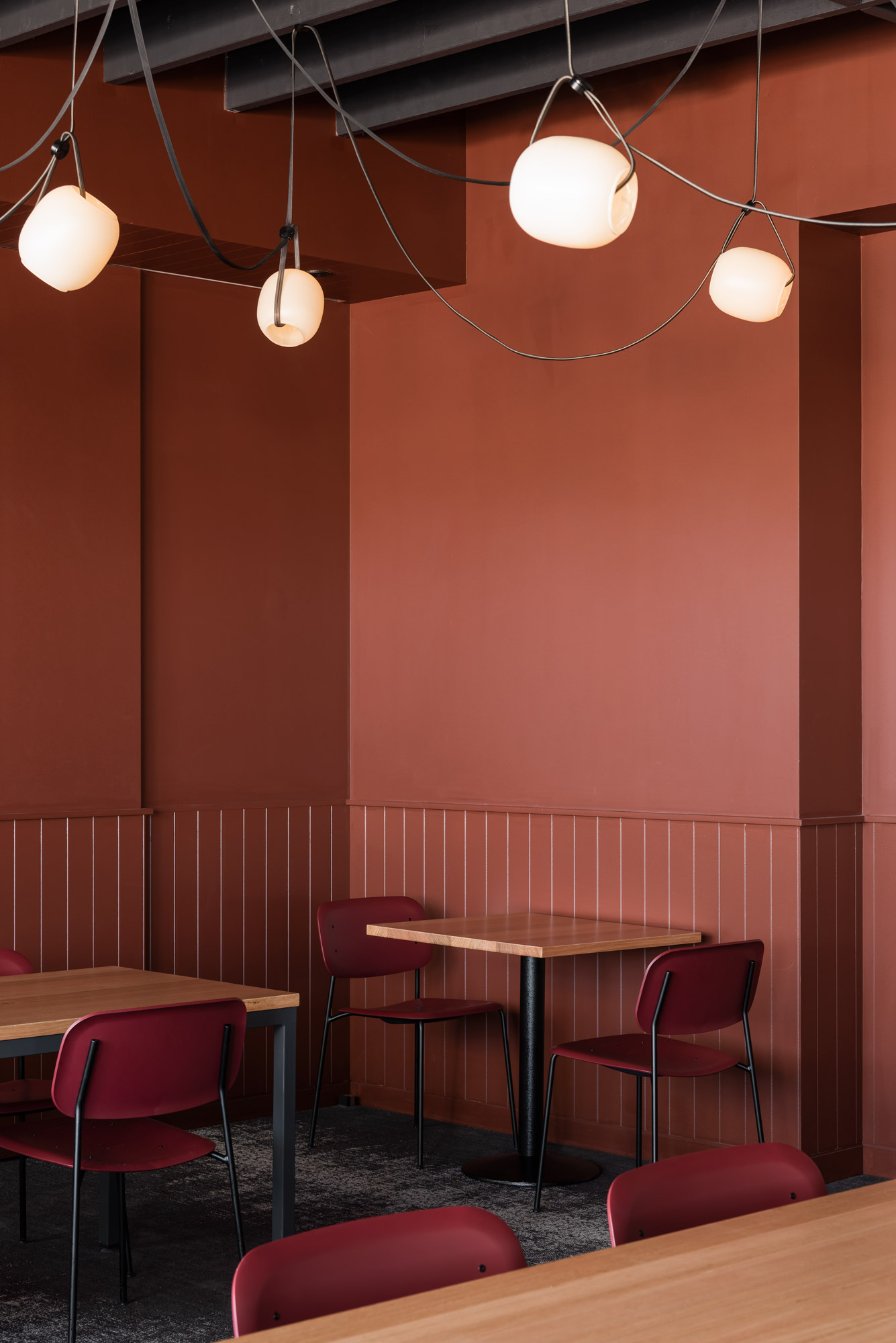 The metropolitan home has allowed Boston to connect with its existing Perth community, as well as make new loyal fans and significantly elevate the brand's market position and sales results. The urban brewery has since become a favourite among locals in the Victoria Park catchment and a destination for craft-beer enthusiasts.