Upon original inspection it became clear the City Beach property, originally built in the late 50s/early 60s by local architects Duncan, Stephen & Mercer, was in poor condition. The new owner was passionate about the character and considerable mid-century charm of the existing house – and she was happy to take our curatorial lead on modernising it, while honouring its heritage and its place within the cultural landscape of WA.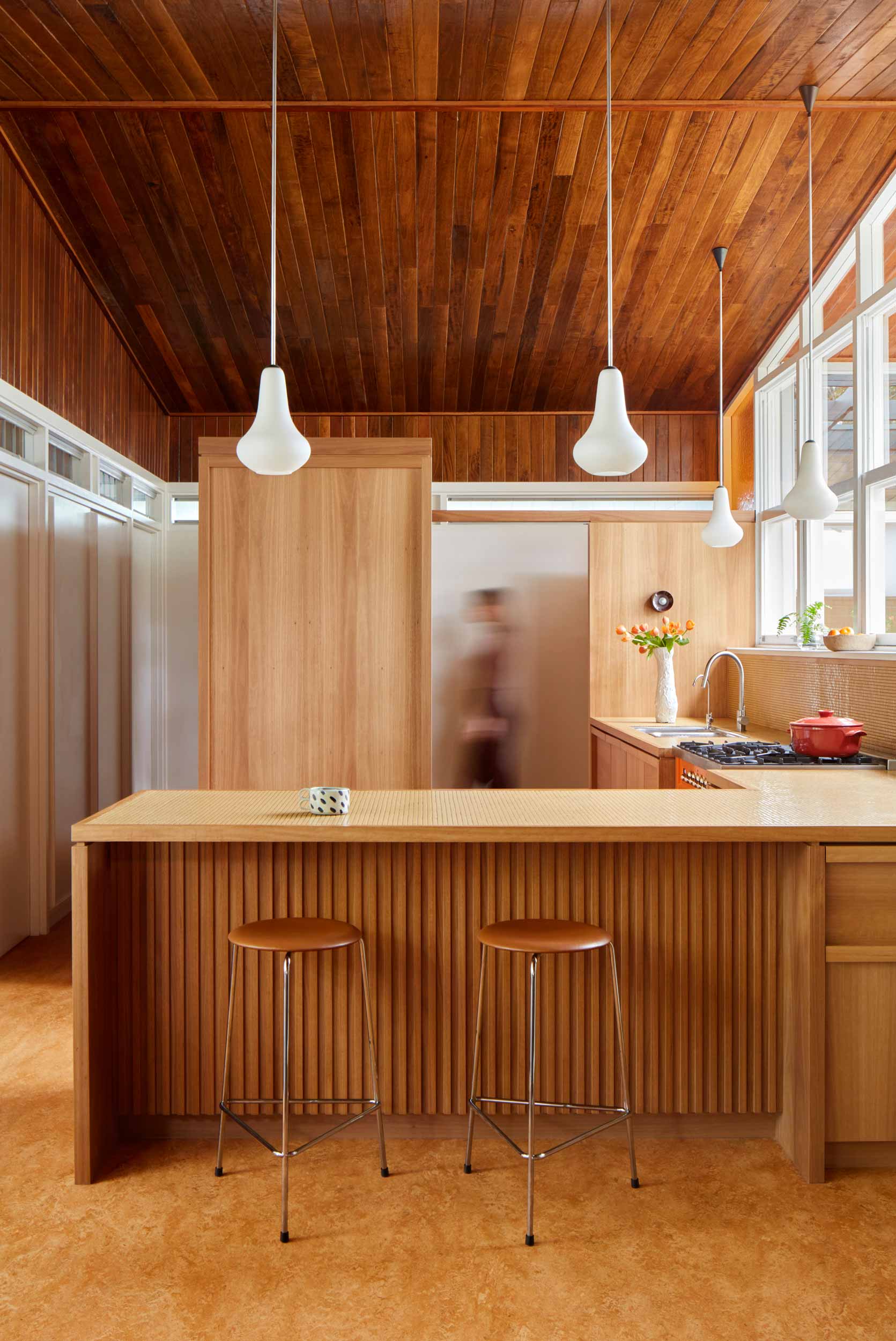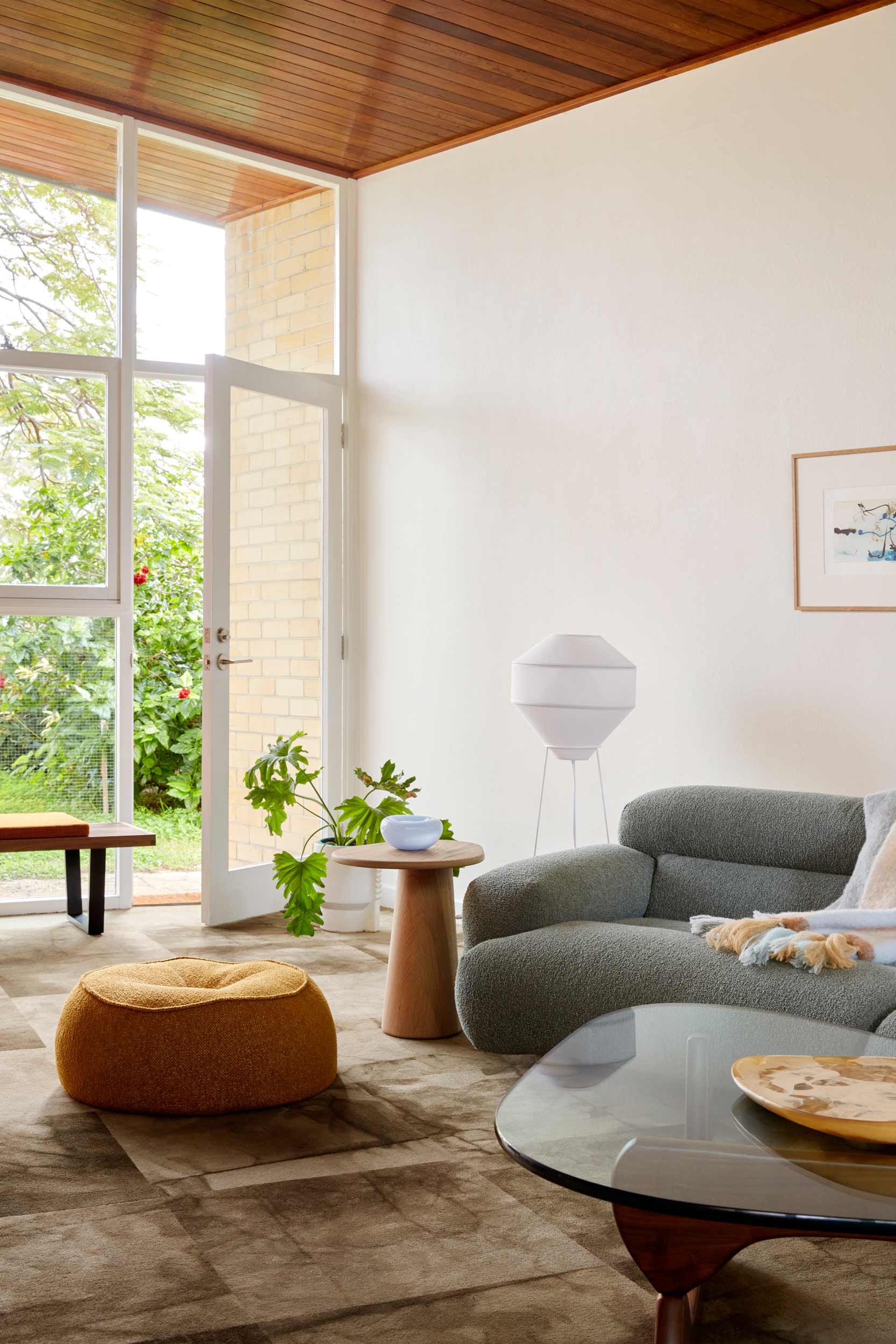 Our client, an entertainer and dog lover, requested a home where the rooms were reworked to create a 3 bed x 2 bath configuration, a place where she could both cook for friends and live with her dogs in a durable pet-proof home. To do this a key challenge was in bringing today's level of functionality into an old home. The existing footprint needed reworking to achieve the desired 3 bed x 2 bath, and then once work commences it became clear that the entire structure was rotten, and so extensive restoration work began.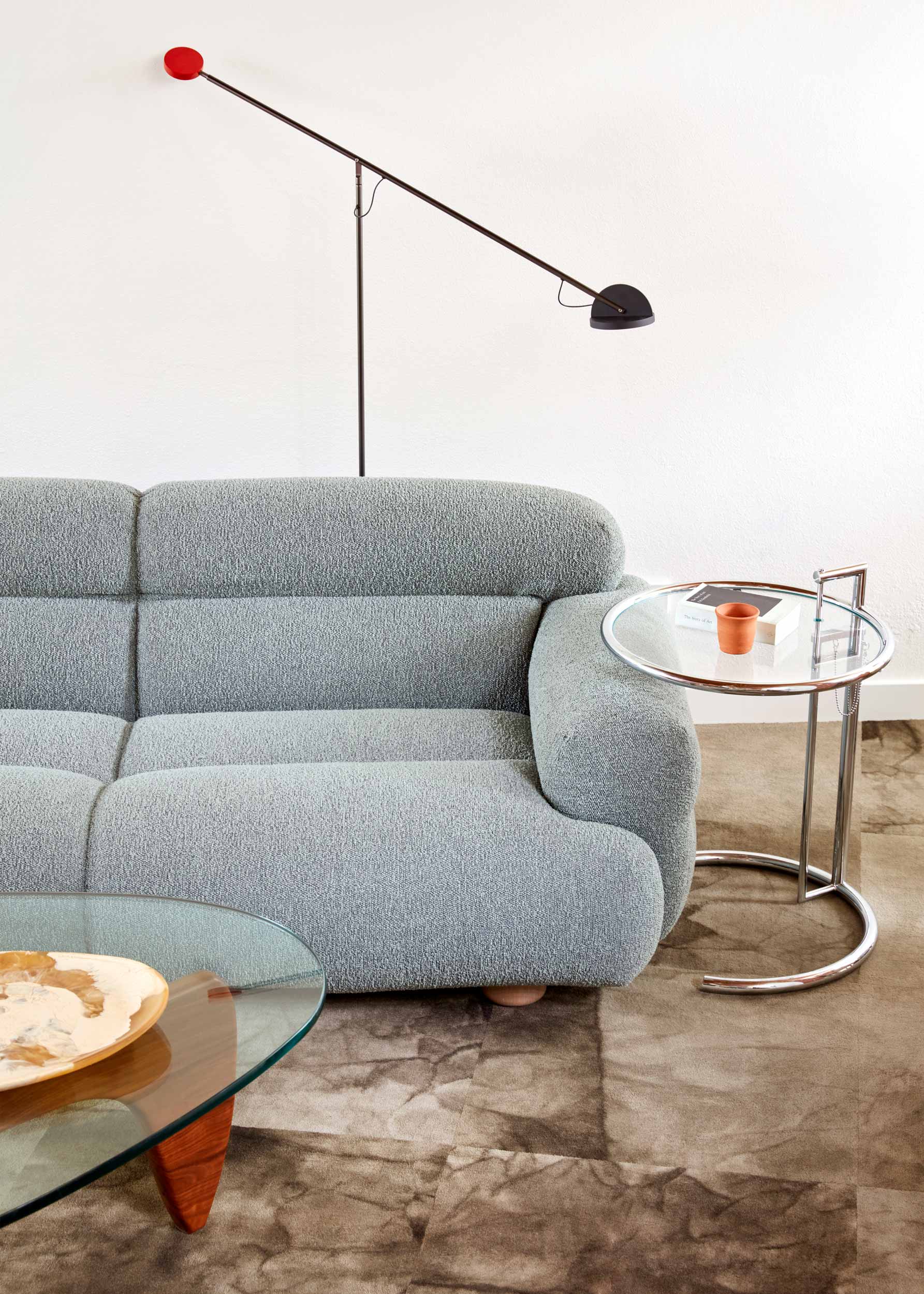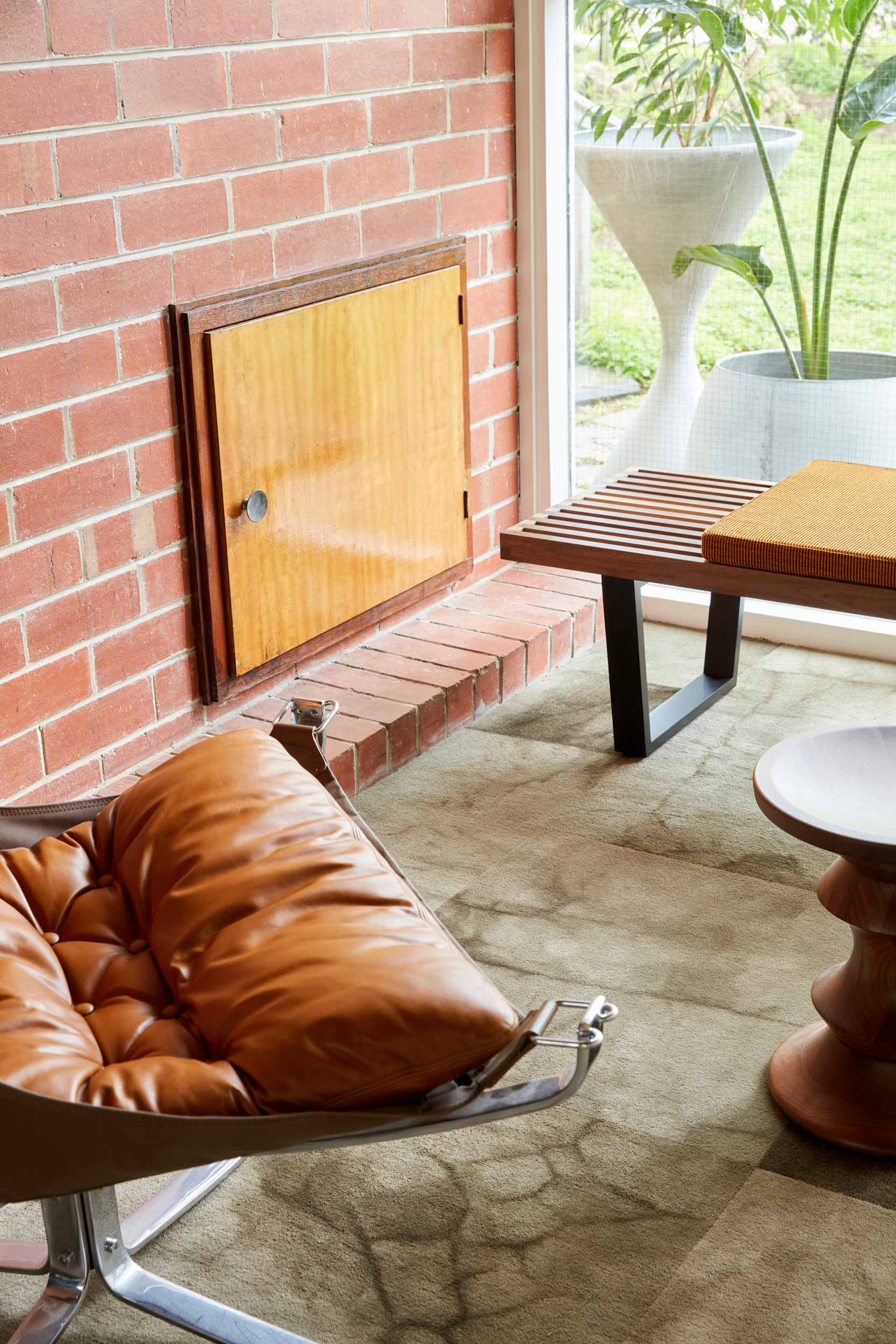 Design Theory managed all stages of this project – building, restoration, interiors and furniture. Our design cues were taken from the era of the house's original design, a time of humble, honest materials and detailing. Where cabinetry needed restoration, it was updated in respectful ways, always with a nod to what may have come before us. Vintage furniture, acquired with the house, was retained and restored. Original door knockers and pendants lights were refurbished and reinstated, lending an authenticity to the home's new life. Blackbutt and mosaics were used throughout the kitchen, marmoleum on the floors, and carpet tiles in the sunken lounge. Colour lends a graphic element throughout, with the palette cues taken from the West Australian landscape.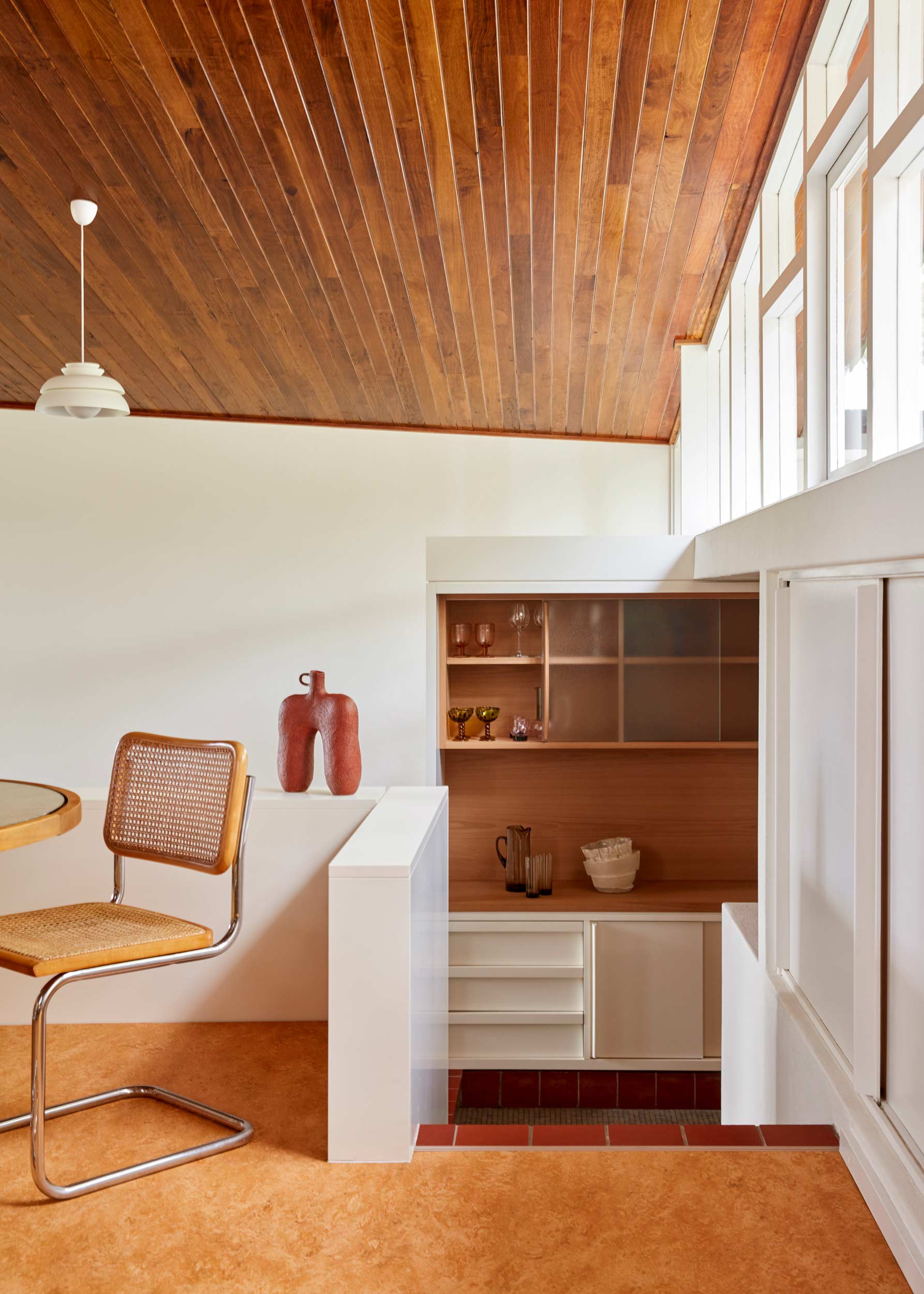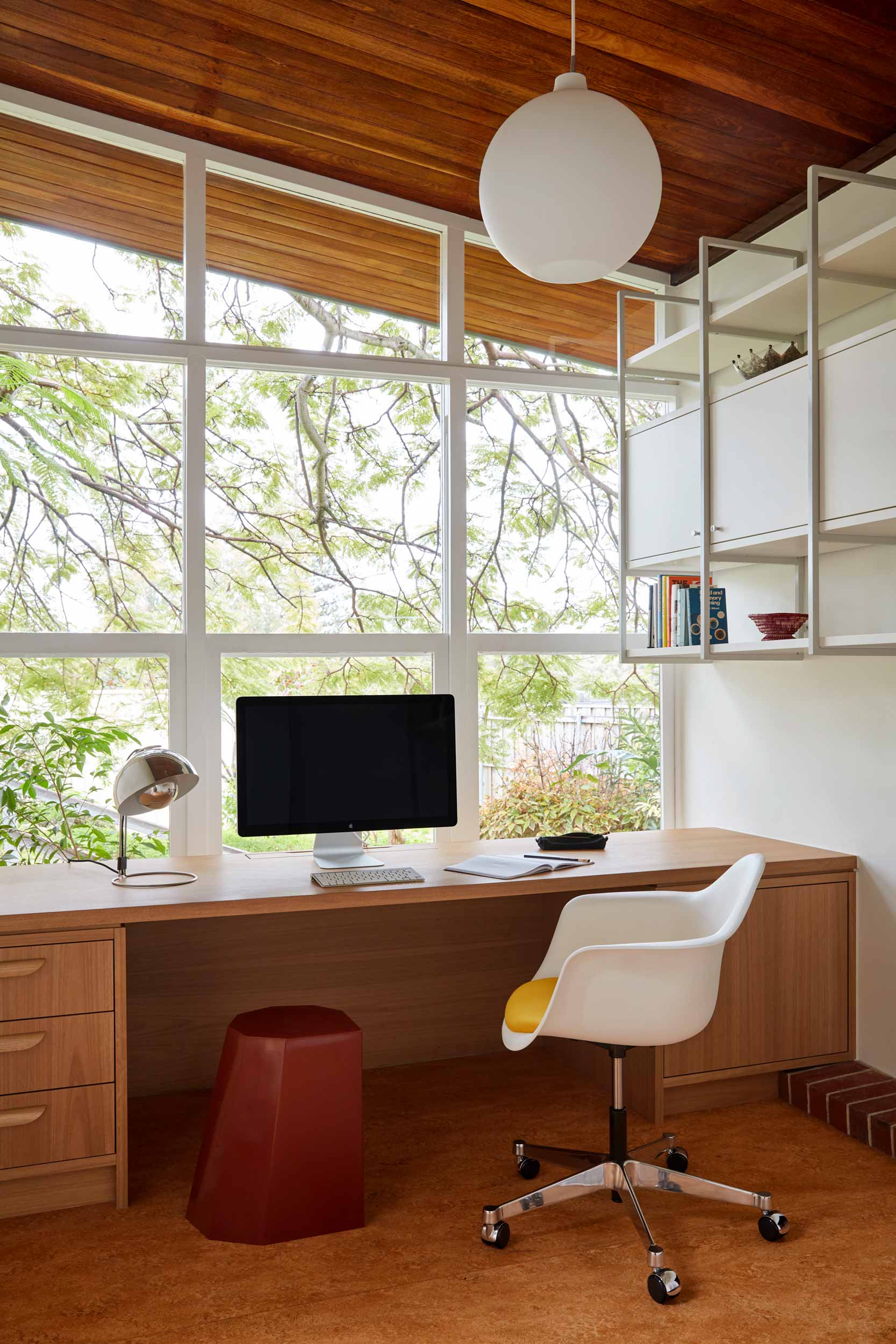 The client is thrilled with the revival of the property and enjoys spending time in her home. The home feels modern – respecting its past, while looking forward to its new future.