Lighting company Light Lab, specialists in quality and customisation, supply a vast range of lighting products to the design and architectural community. To build on their success to date, Light Lab leased a ground floor heritage space in South Melbourne, Victoria, to expand their offering alongside their exciting renewed brand and website.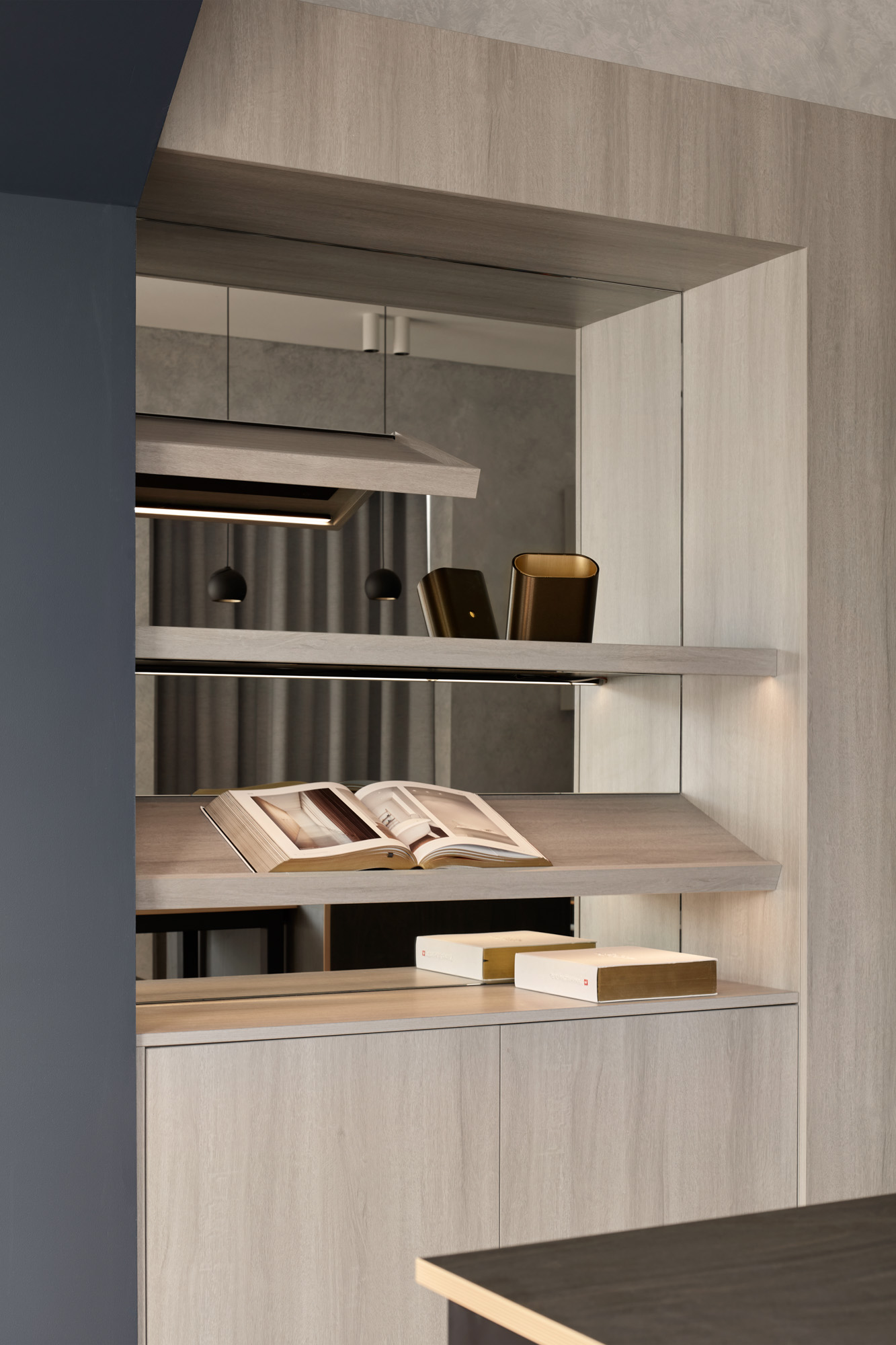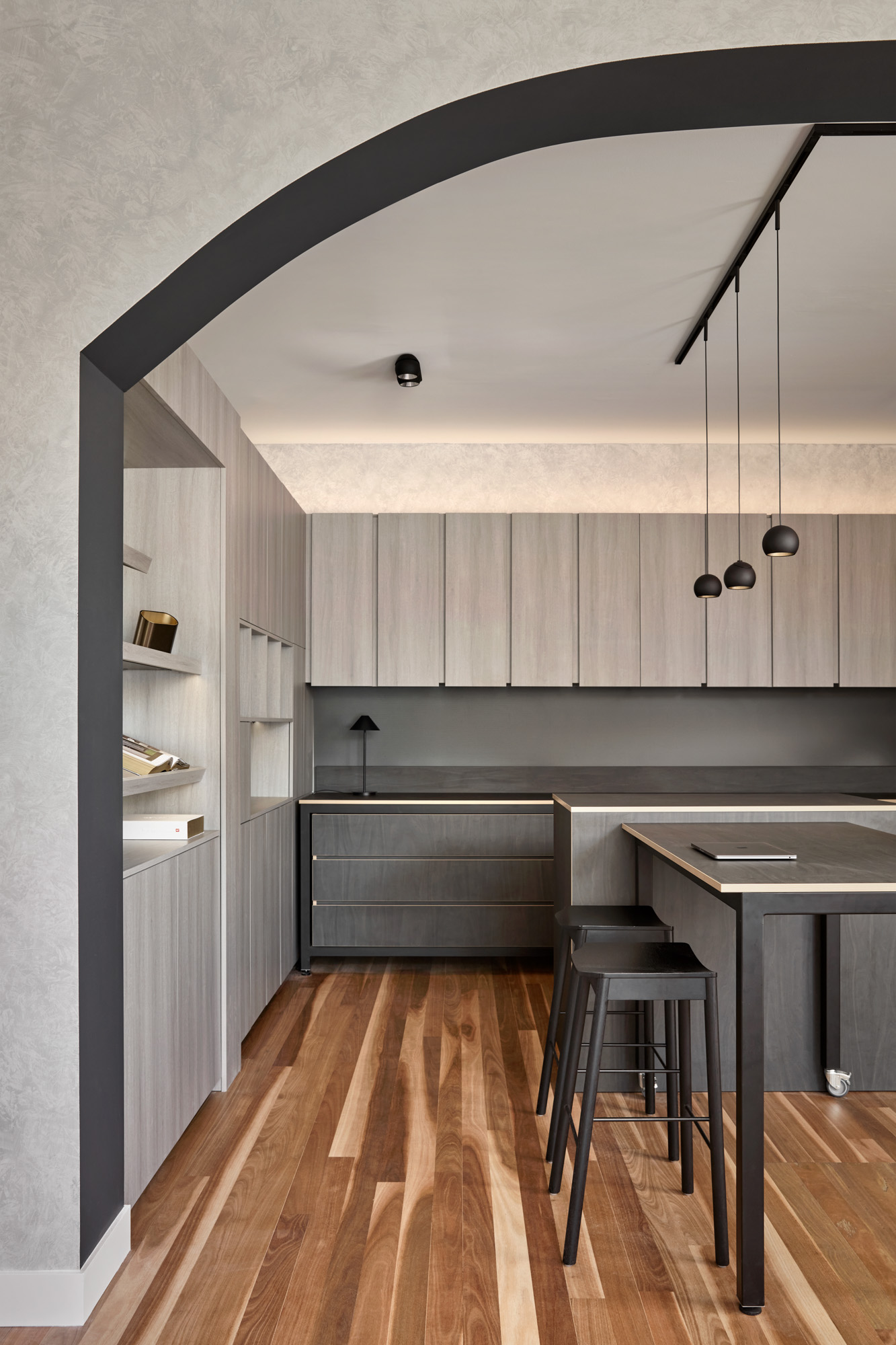 The main challenge was designing with a light touch whilst balancing a short timeframe, interstate teams and tight budget parameters.
Additionally due to the site's corner position and dual glazed elevation, the limited wall space demanded intricate planning of lighting displays to maximise impact of the products.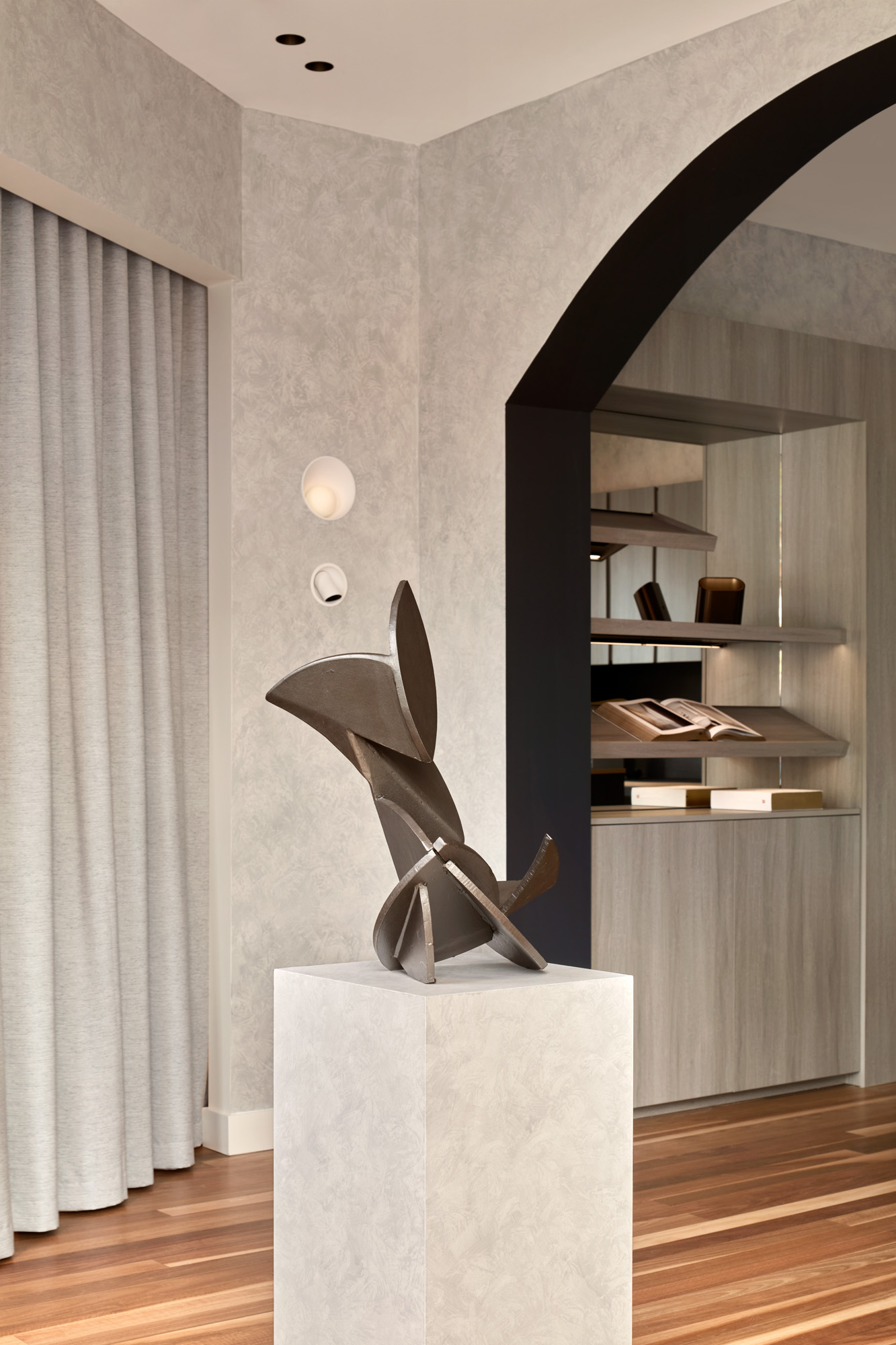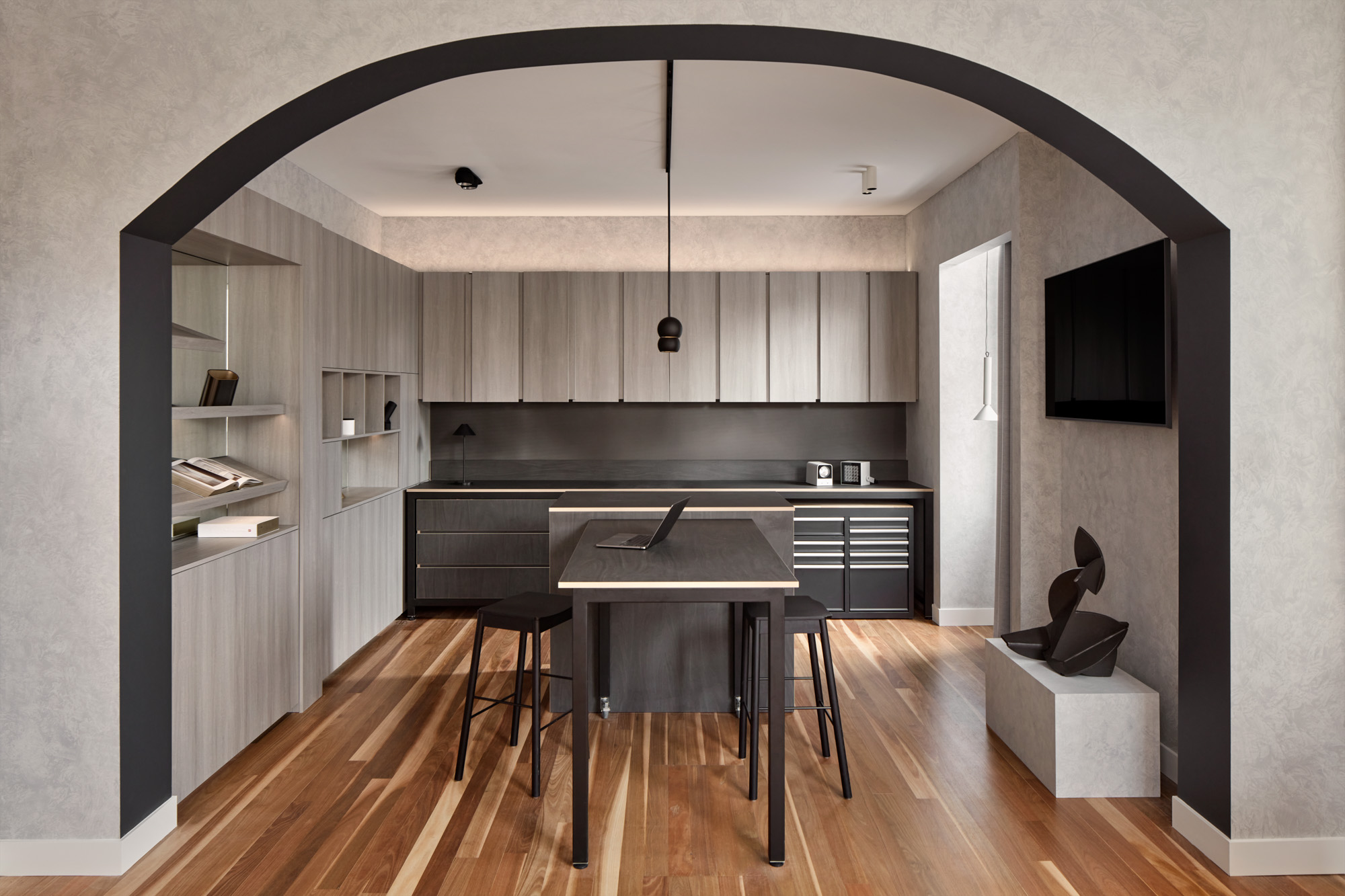 Conceptualised as a 'laboratory for illumination, experimentation and ideas', the space encourages exploration of possibilities. A central table and surrounding toolbox-inspired joinery houses a swathe of lighting components and tools to encourage interaction and collaboration. The central area simultaneously plays host to design sessions, client brainstorms and social events. Walls are texturally finished in Porters French Wash and grey timber-grained laminates and stained plywood extend a warmth to the team and their visitors, in a paired back, considered manner. Seating is minimal while remaining impactful. Artworks – photography, sculpture and ceramics – were carefully curated by Art Theory to celebrate Victorian connections.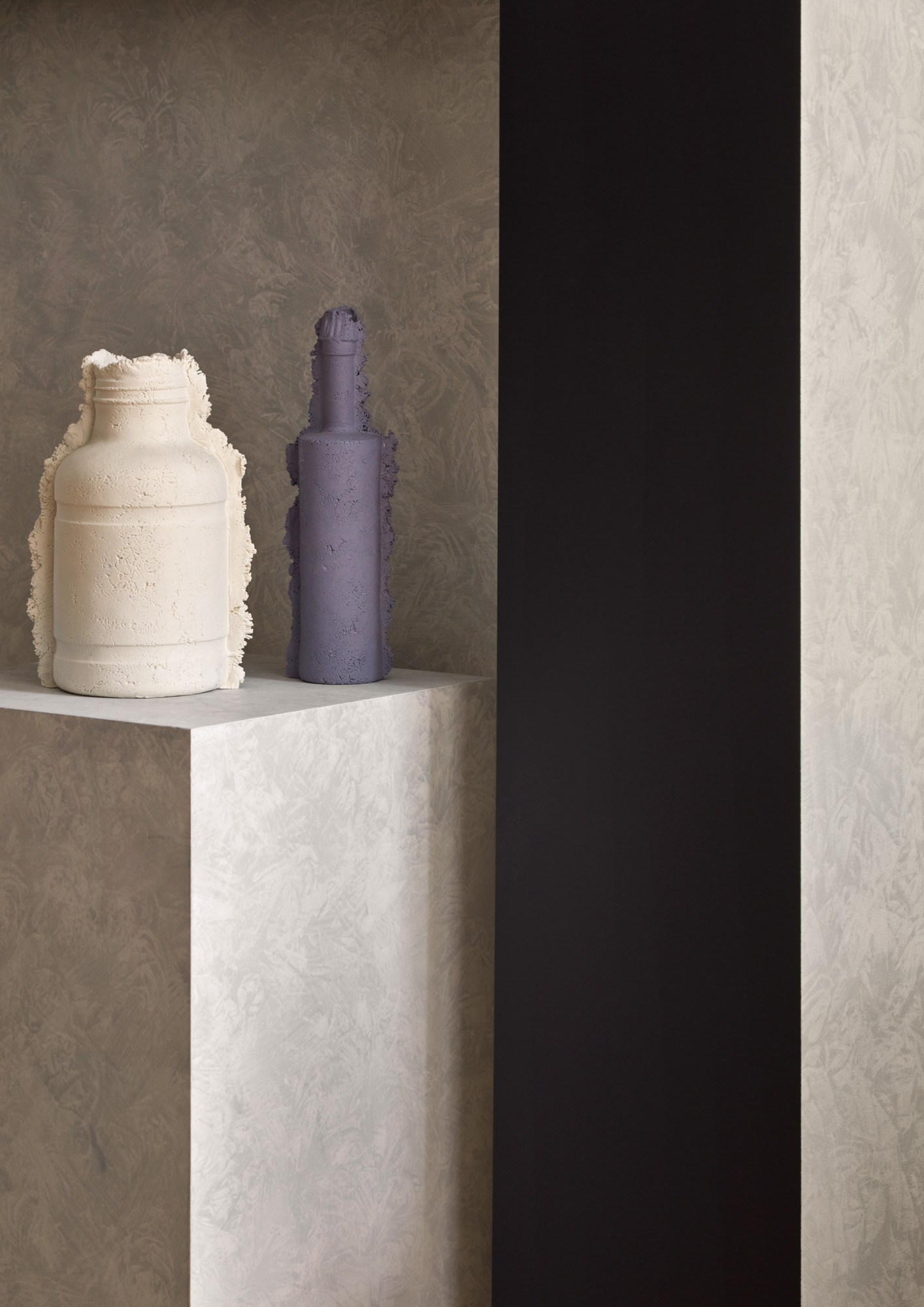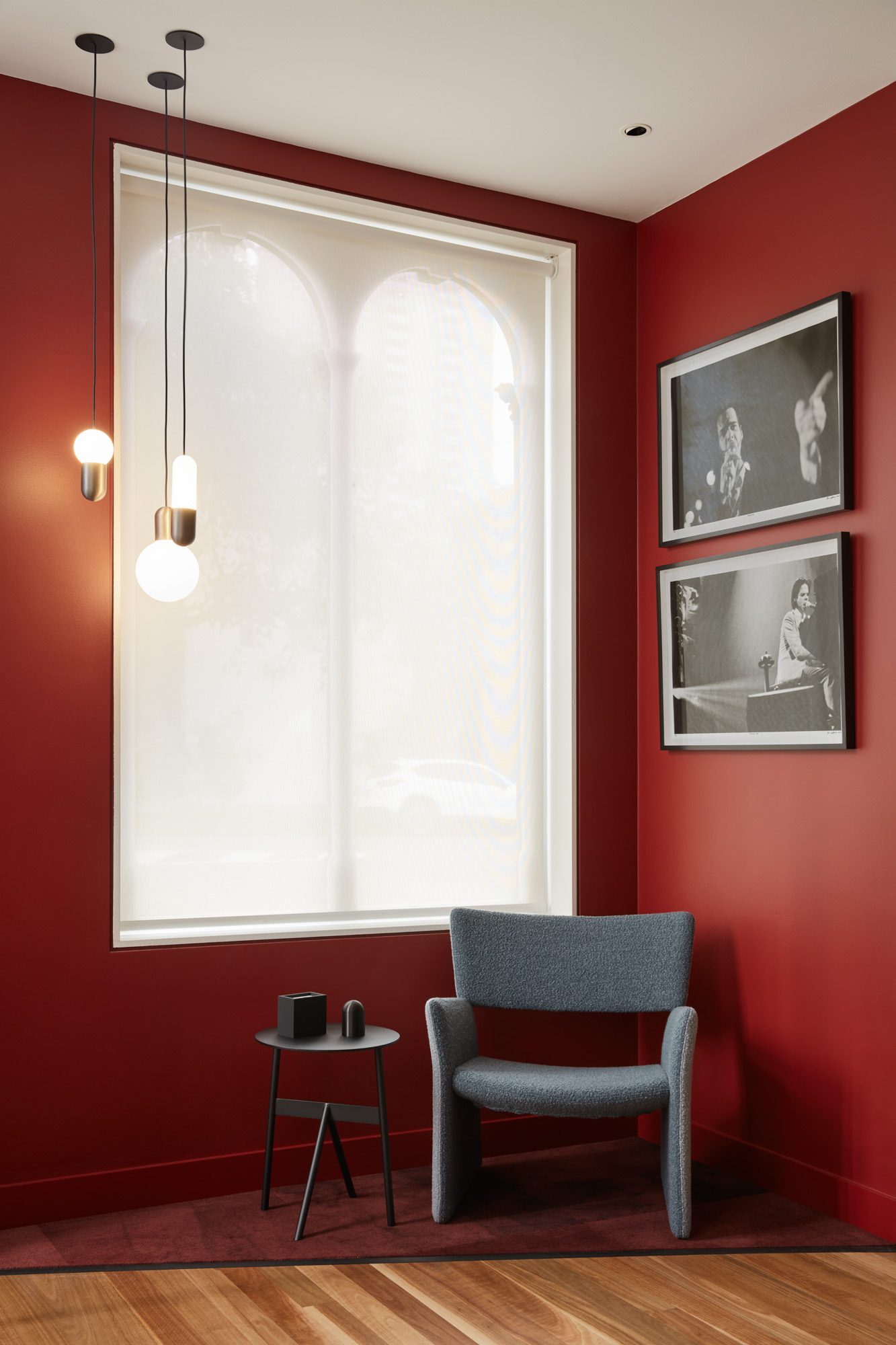 The space has given Light Lab an engaging Melbourne base, allowing them to attract resources, engage with the dynamic local design industries in meaningful ways, and grow into the Victorian market.