RAC Arena wanted to mark its 10 year anniversary with a revival of its private suites and a reinvention of the offerings available to corporate clientele. We worked closely on the development of 4 new hospitality experiences – new suites for smaller groups, another for large groups, Vantage Room for an exclusive dining centred experience and The Concert Club – the reimagining of 4 existing suites into one large cocktail bar with an intimate atmosphere and impressive vista.
The challenges were those of a complex building and public space like RAC Arena – many moving parts, stakeholders and intricate services to consider during the design process. As we were designing during Covid, we were acutely aware of the stressors that time placed on lead times. Construction works also needed to be timed not to interrupt key events.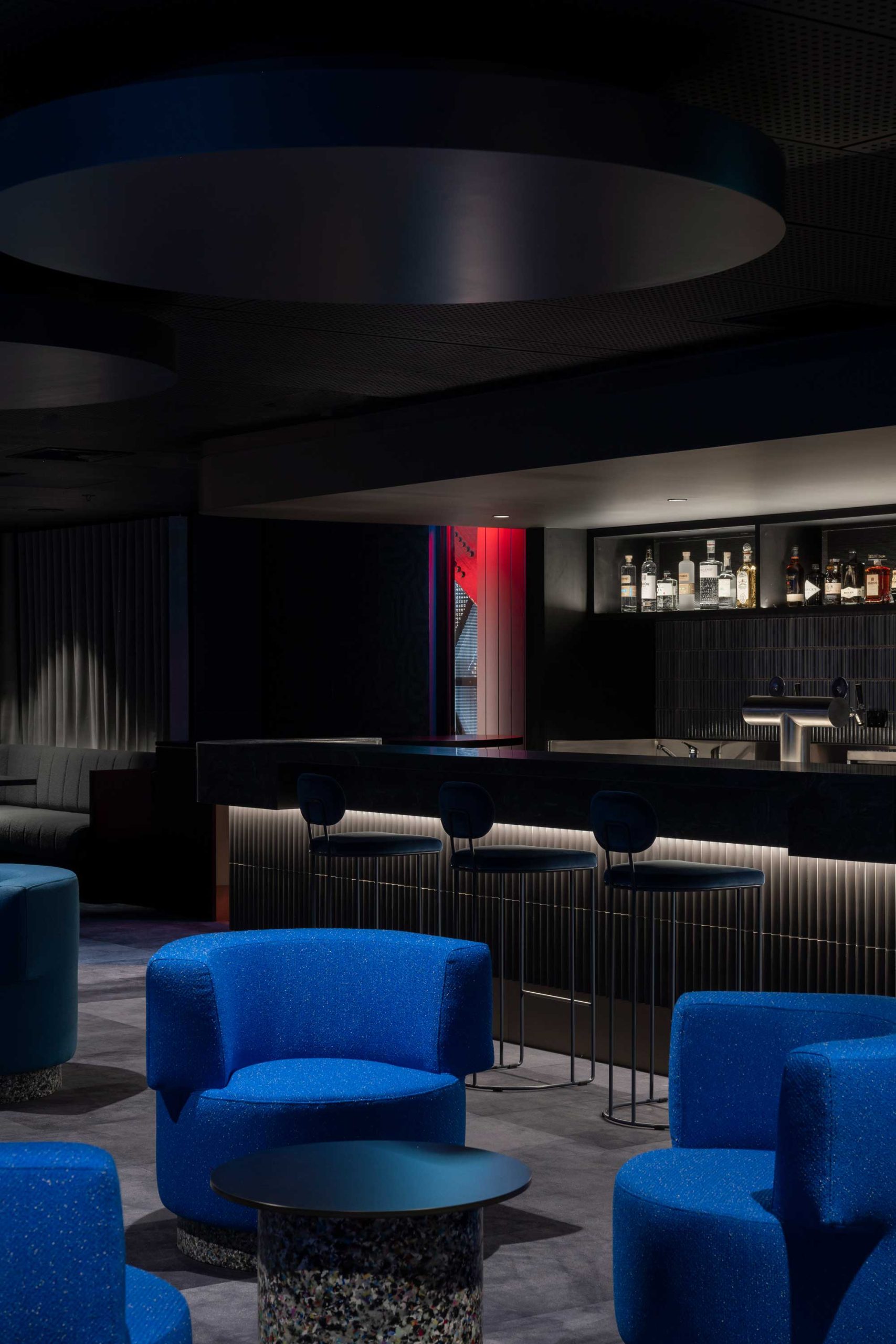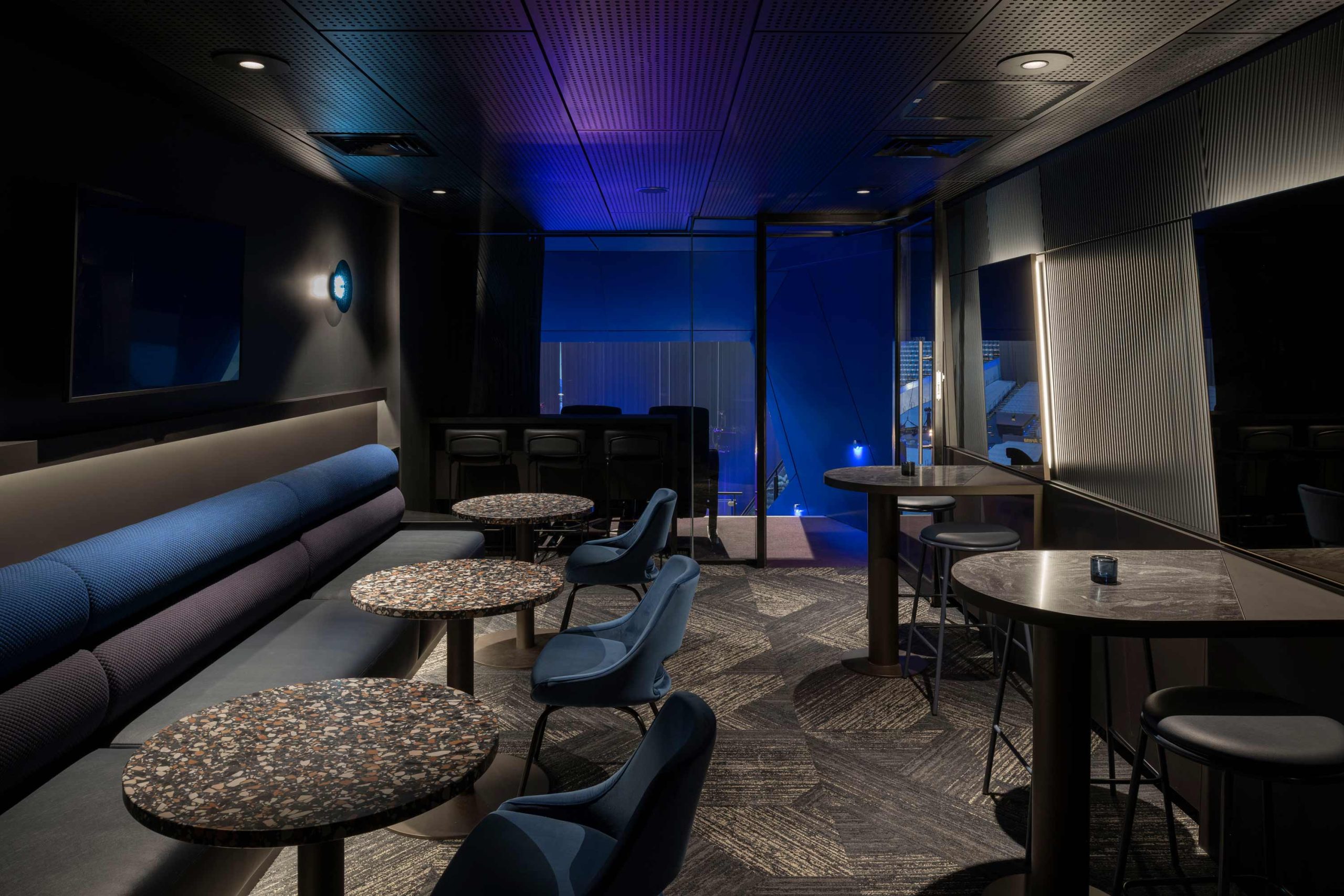 Our design was centred around 'creating memories.' We explored what elements made for the best nights out and how we could create that for RAC patrons. To do this we focused on dark moody palettes, textural layers and decorative lighting. Both the client and our studio were keen to support Australian creatives during what had been a tough couple of years and hence committed to specifying only Australian furniture and decorative lighting in a display of support – we specified Design by Them, Stylecraft, Grazia and Co, Dowel Jones, Ross Gardam and Volker Haug.
All details needed to be both highly durable and sophisticated, to ensure they were fit for purpose and, in turn, sustainable.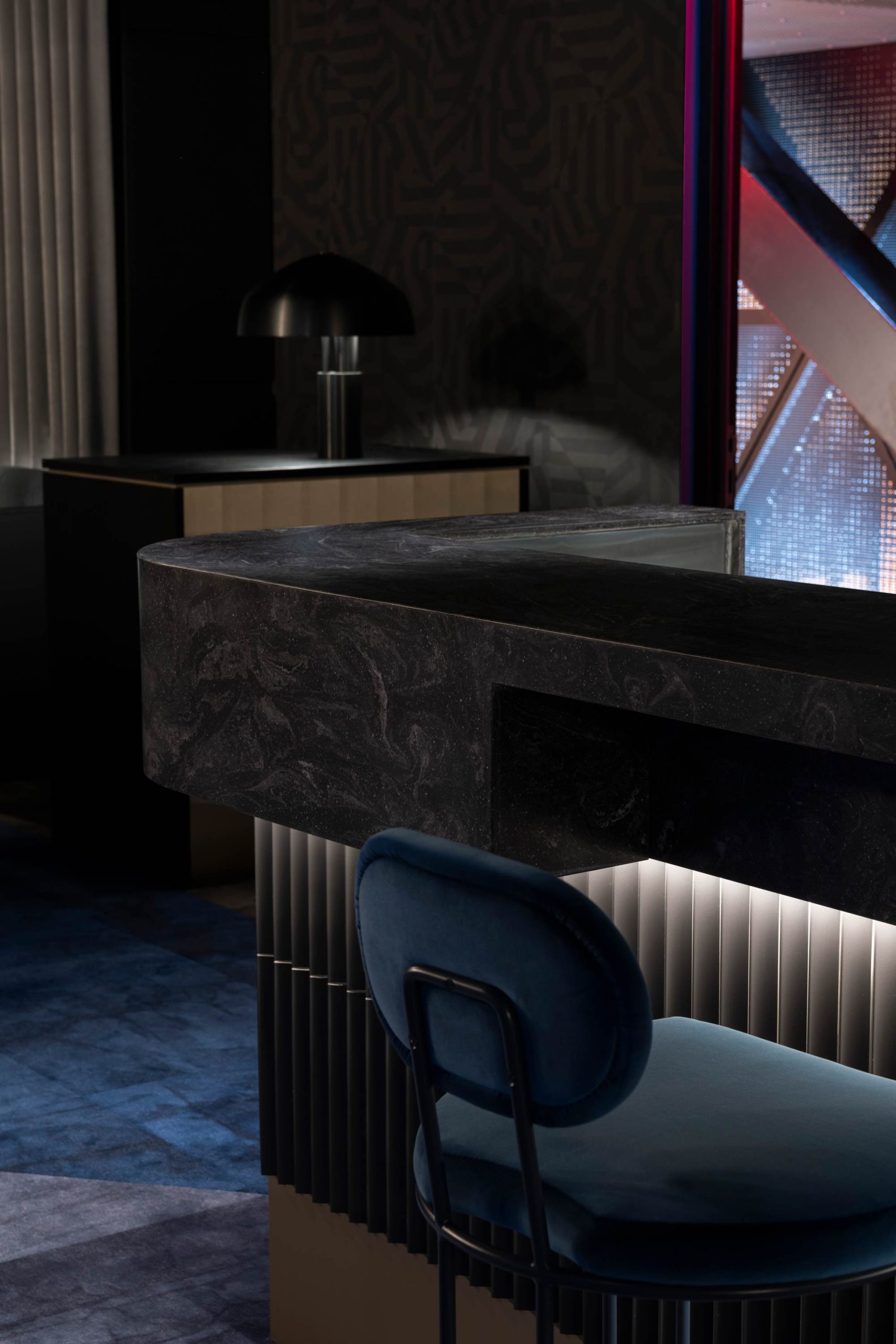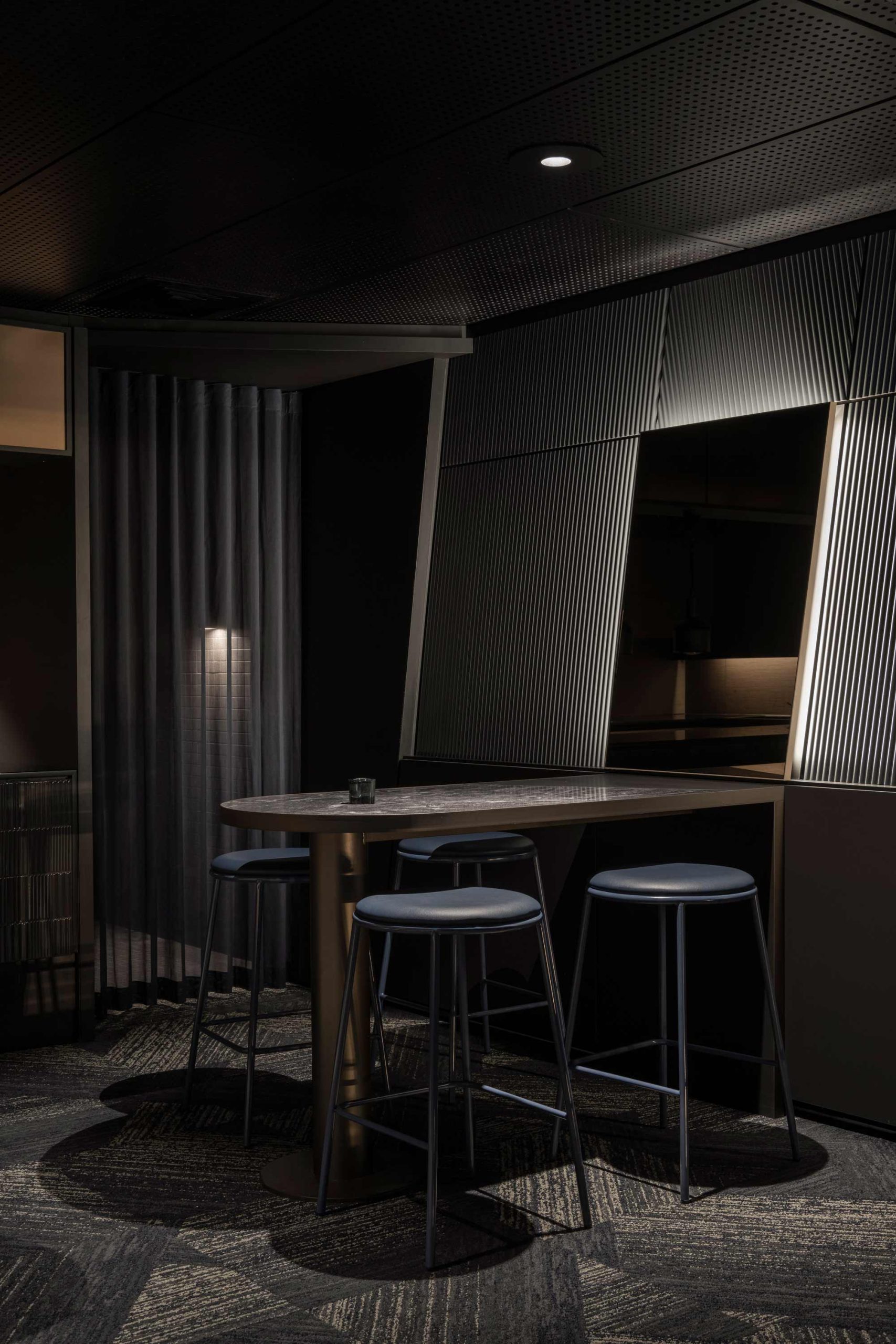 Tickets to all spaces sold out swiftly once released to market, and have led an exciting revitalisation of this landmark venue. The upgrade in offerings and facilities has seen an enthusiastic return of ticket holders and once again this iconic West Australian entertainment venue is a full-house.