Cooee was the first venture by Z1Z, the hospitality arm of Tattarang. Located at the Old Swan Brewery in Perth, the restaurant and bar is open from breakfast to late-night drinks.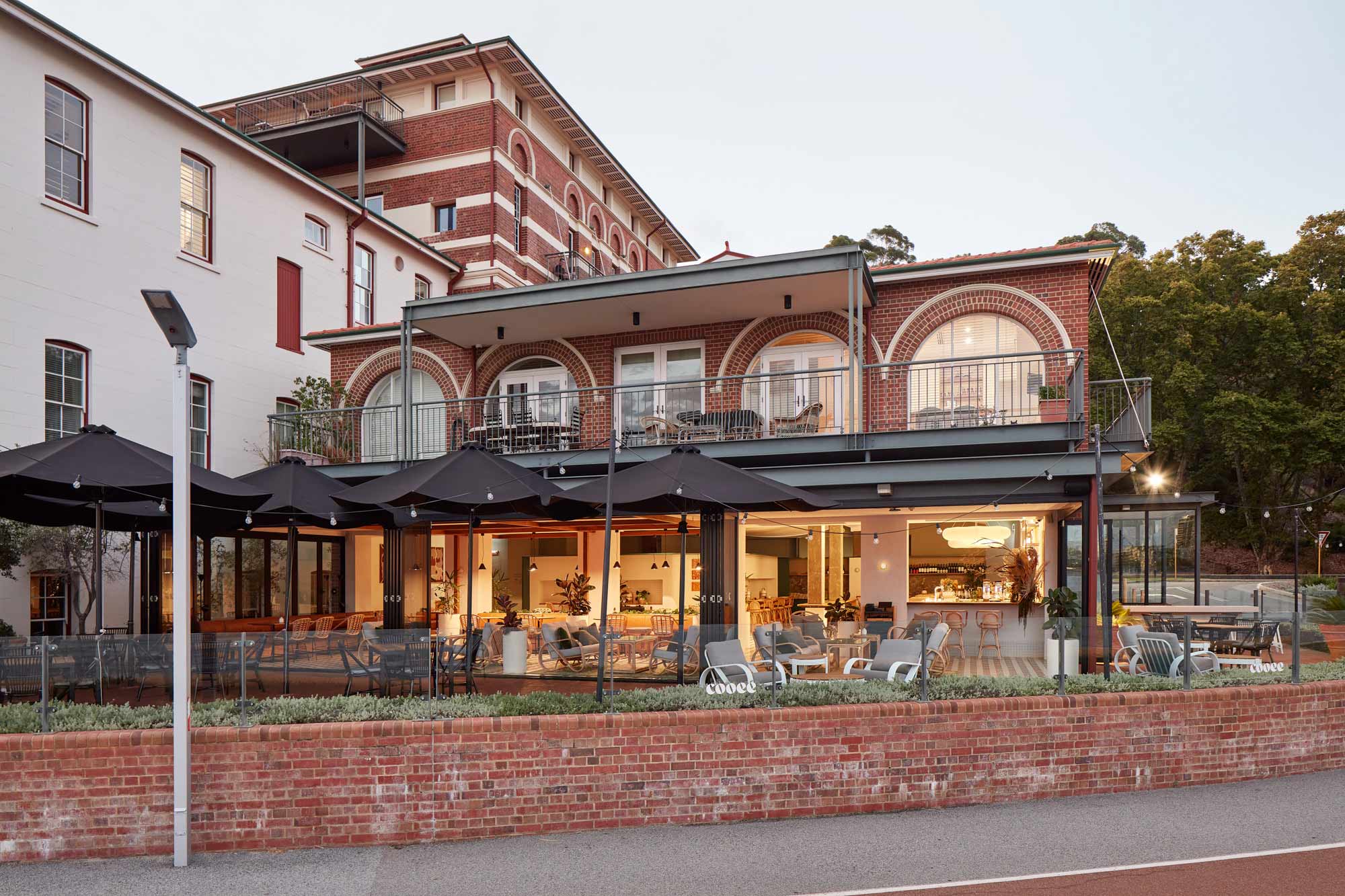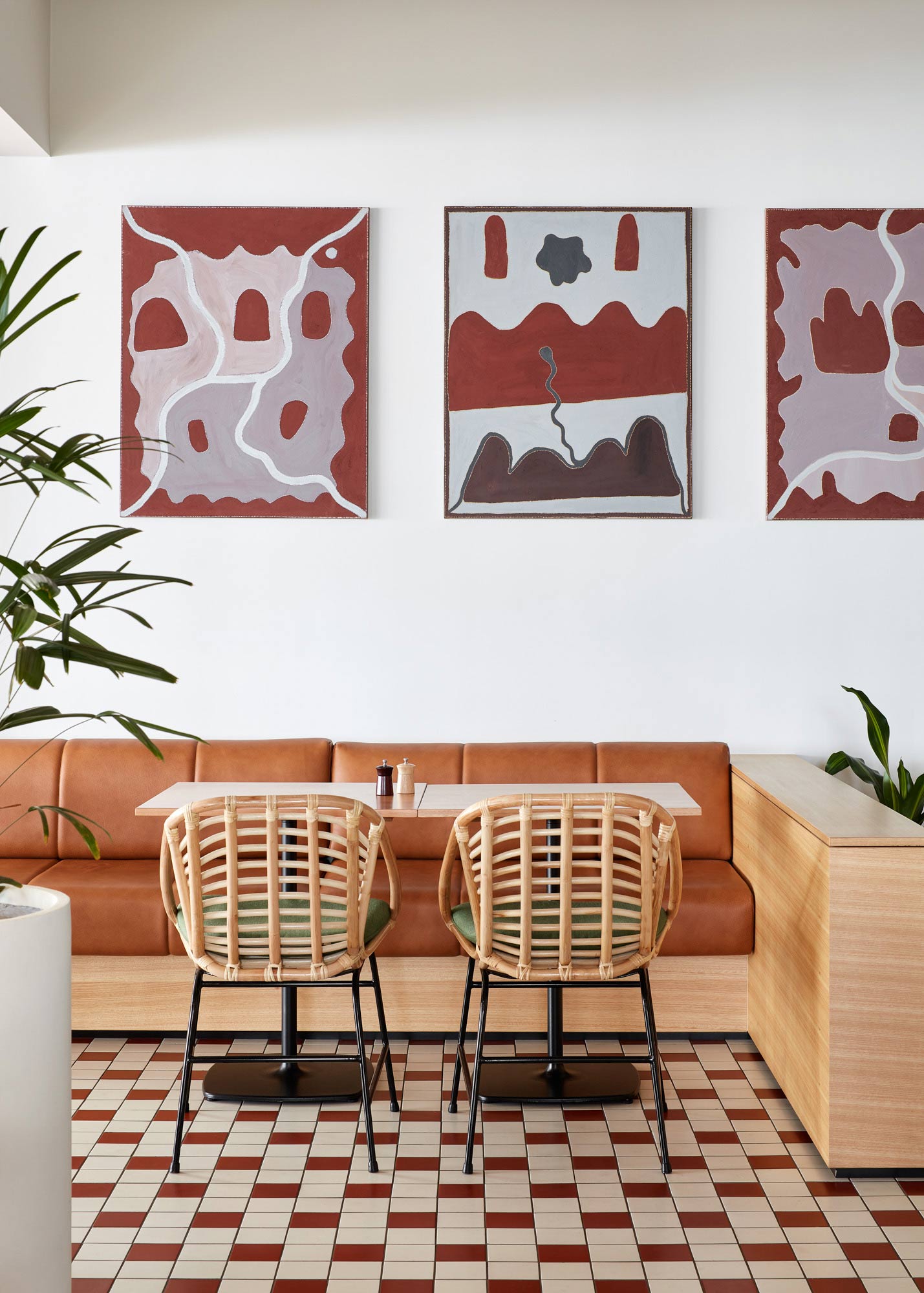 Cooee involved the challenge of working with a heritage-listed building with residential apartments above and an interior that had previously been home to a well-known restaurant. The brief was to work with the existing infrastructure, such as the kitchen from the previous operator. Furthermore, the design needed to reconcile the tensions of the venue needing to act as both a regular for locals and a travel destination for the wider demographic.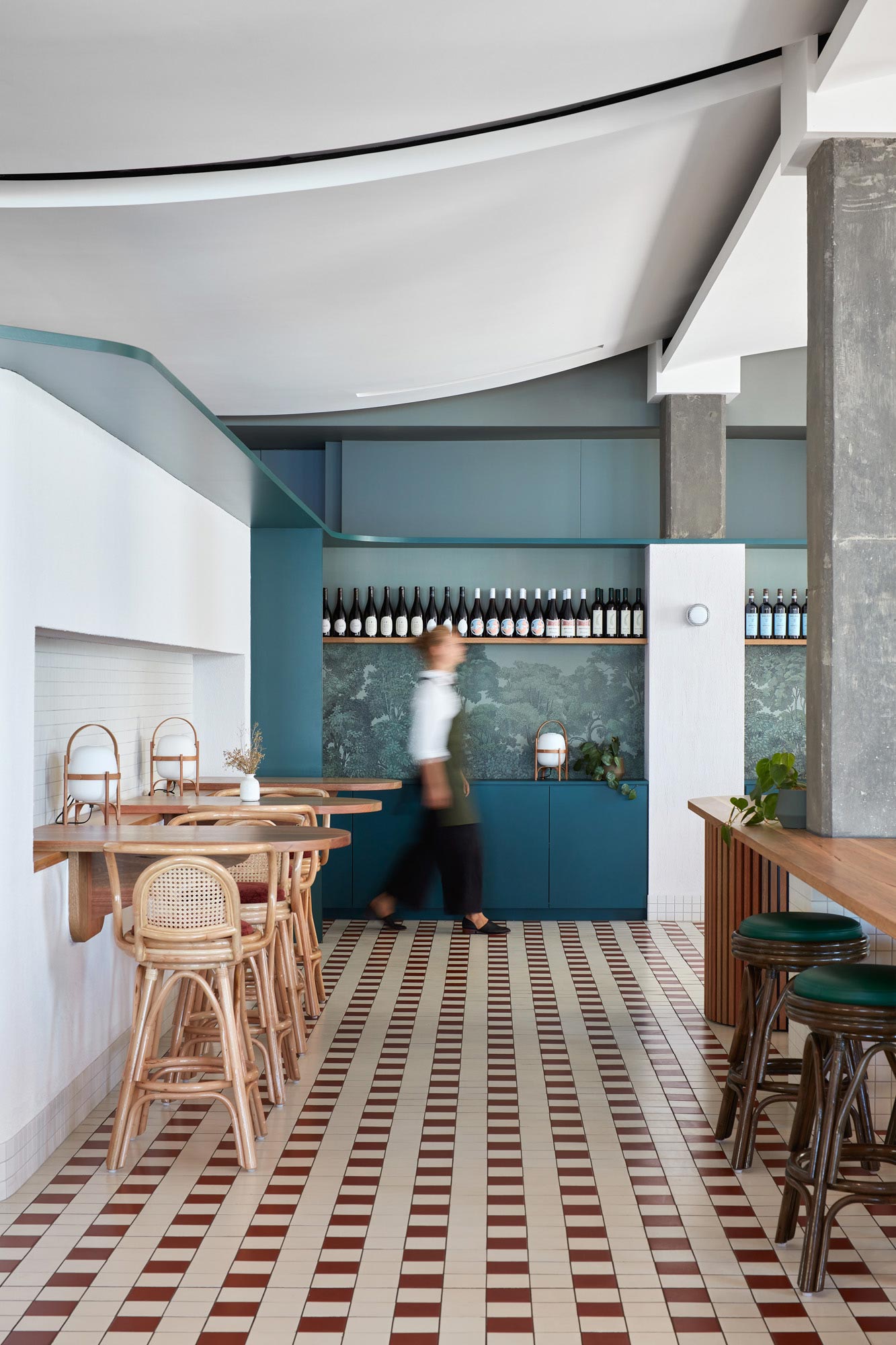 Due to the iconic site, our design journey began with researching the site, local landscape features, and its connection with Kings Park. The design played with the idea of the restaurant being an extension of Kings Park, the landscape trees coming in through the parkside and manifesting in greens finishes and custom wallpaper featuring an illustration of trees. For the front river room, we designed the interior to echo a garden conservatory, clear and open to bring in the sweeping Swan River views.
The identity of the venue explored in the interior design helped inform the menu development, as well as its branding and promotion. The restaurant opened to great success and set the precedent for more prestigious venues under the Z1Z banner. It has also become almost second home for the residents and staff whose offices are above.