Pinsent Masons is a global law firm. A growing company with offices in Sydney & Melbourne, they wanted to open a home base in Perth. Pinsent Masons is known for being innovative and progressive. So for the new office, they wanted the space to be modern and reflect the quality and ethos of their work, team, and clients.
From the outset, the client articulated their desire for a highly professional, agile space reflecting who they were and what they stood for: Approachable, Bold & Connected. The team also wanted the space to uniquely embody a sense of its local environment. Working closely with the local and global team and project manager Turner & Townshend, we needed to stay respectful of the budget and deliver the programme during a challenging time for supply chains.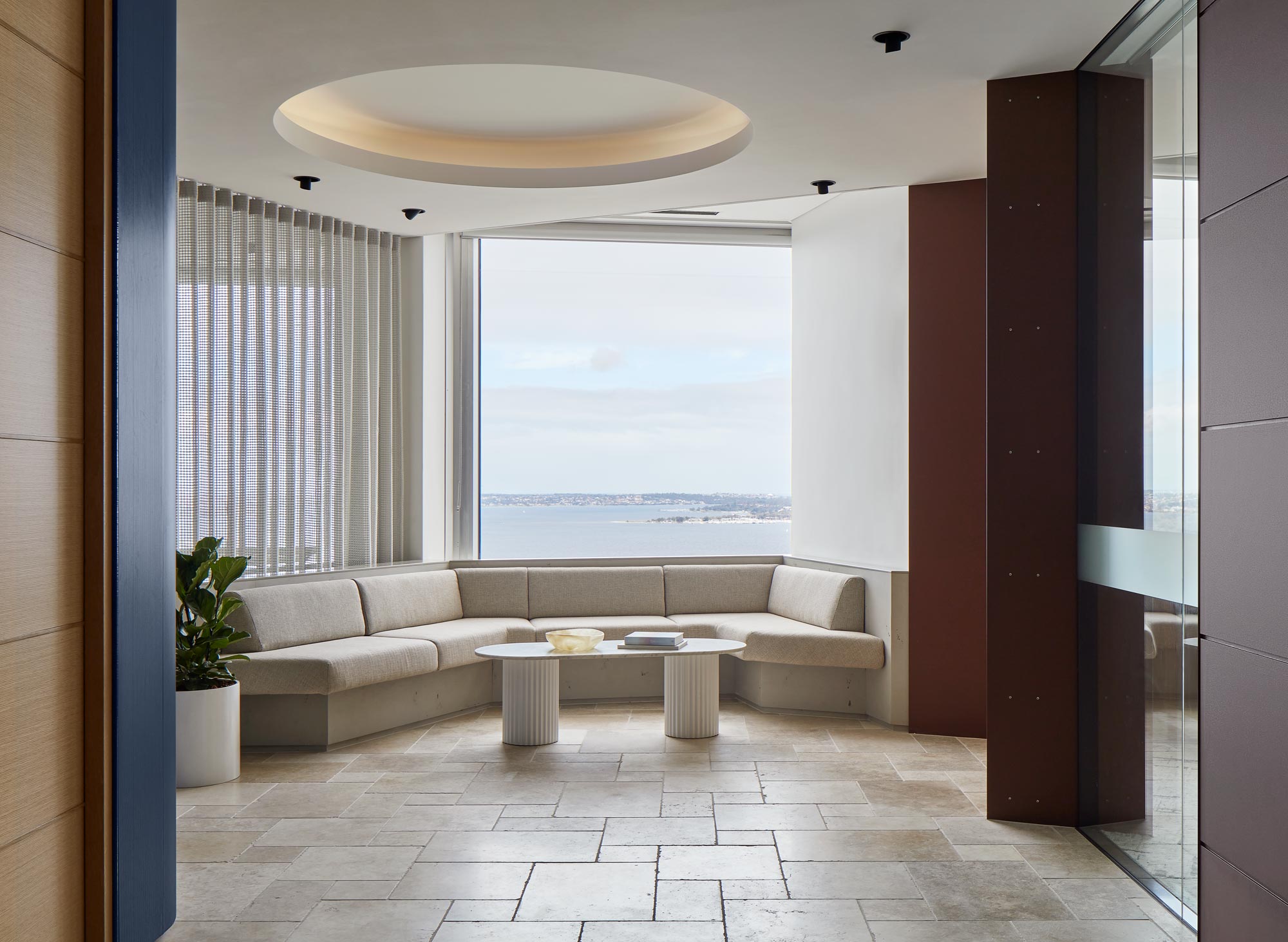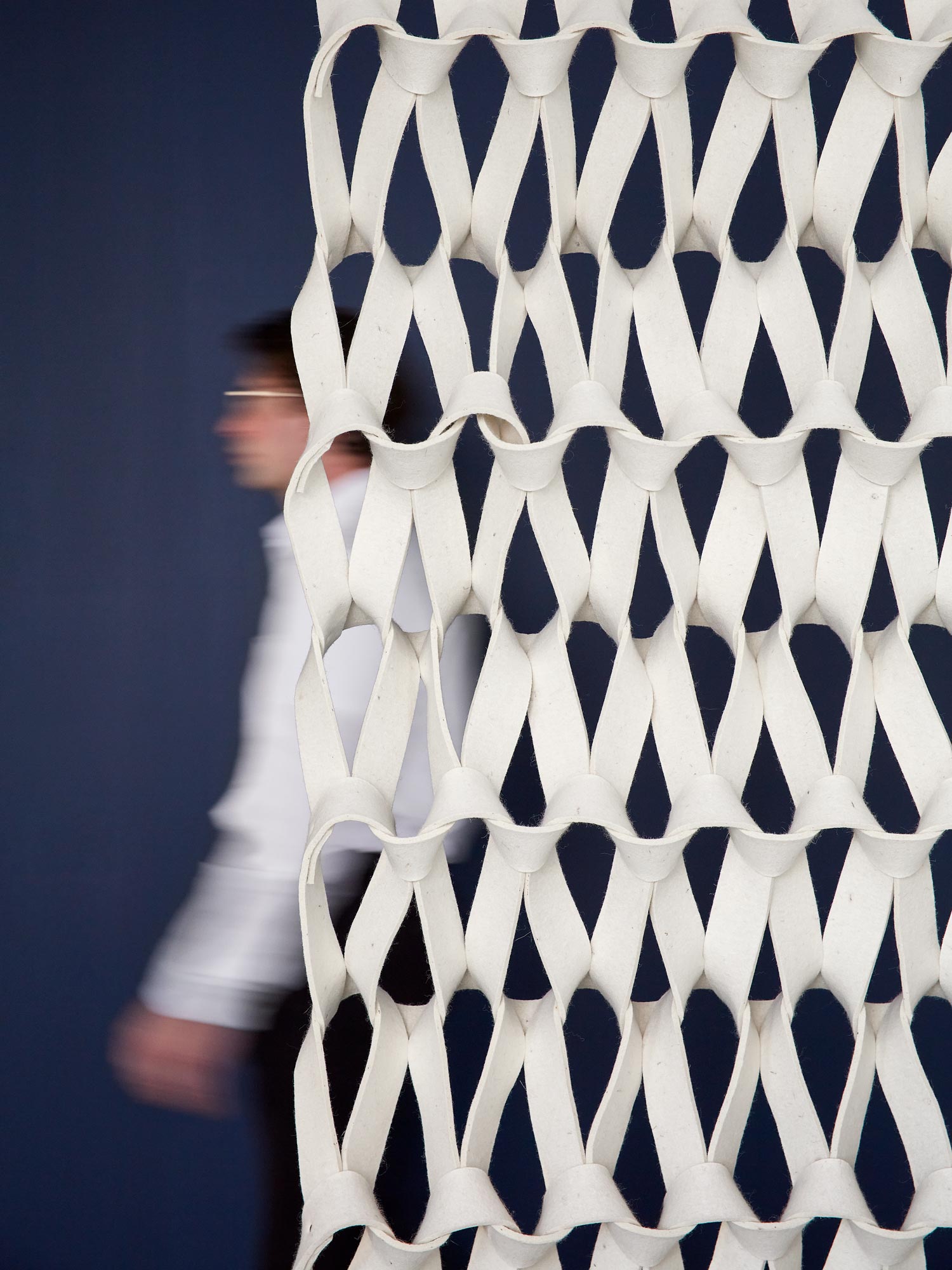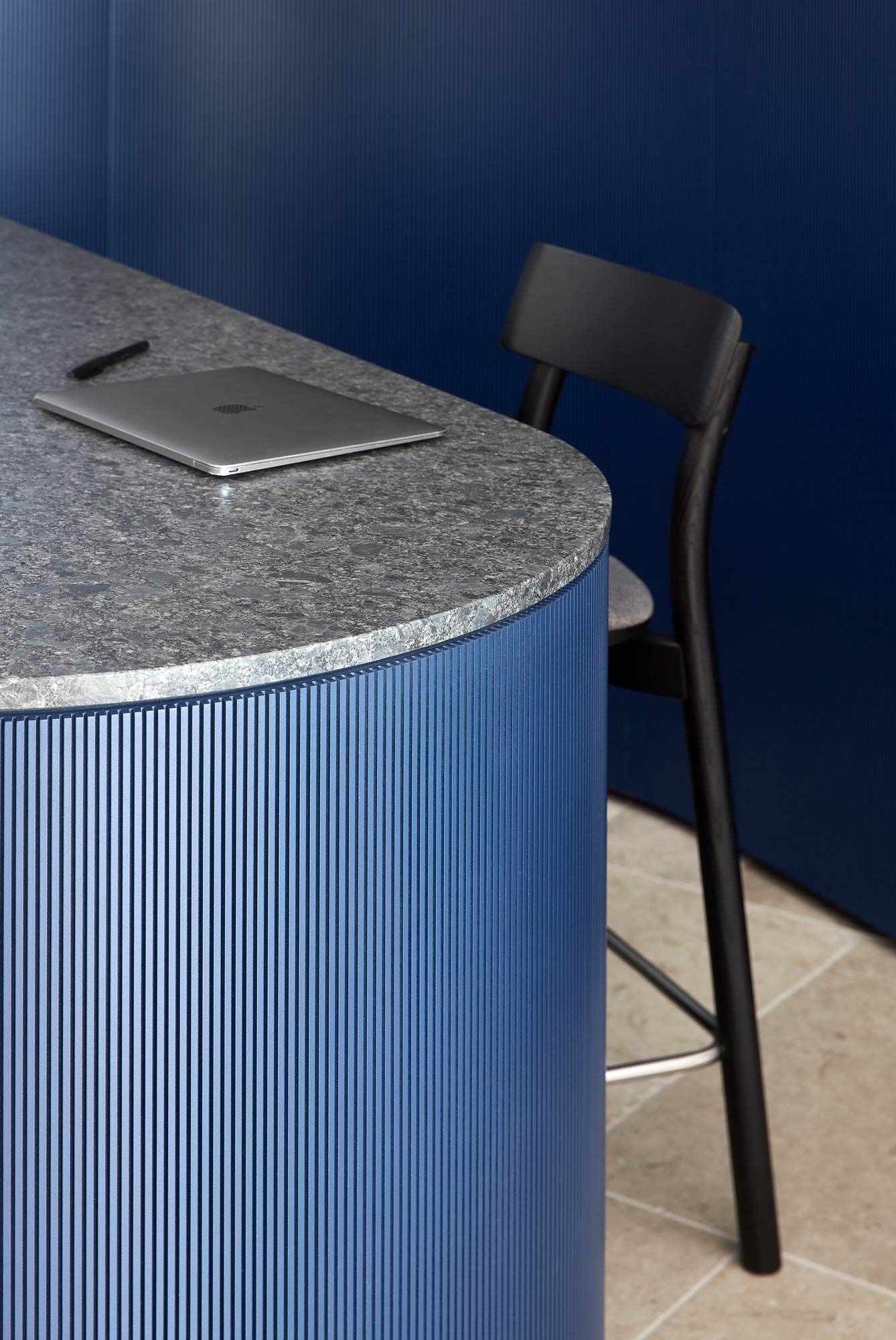 We found inspiration in the stunning views and the Perth team's exceptional skills and sense of purpose. From here we formed a concept for the space which evolved around 'Celebrating People and Lifestyle'. From here the interior design was shaped to provide multipurpose spaces for work, collaboration, relaxation, privacy and socialising. The tension of creating a space that was both professional and personal led to planning and design detailing that was both highly functional and unique.
The material palette is derived from colours, textures and hues from the lifestyle of Western Australians—time spent outdoors and low key entertaining under bright blue skies. These were used to further connect the inside and out, from one space to the next, embedding a sense of the local landscape in the more corporate setting. The hanging acoustic screens from Studio Vonk, textural carpets, pops of colour, wall lights and joinery add to the interior's inviting nature. Collectively the design makes for a considered and assured space, the fine attention to design detail matching the detailed expert advice the team offers their clients.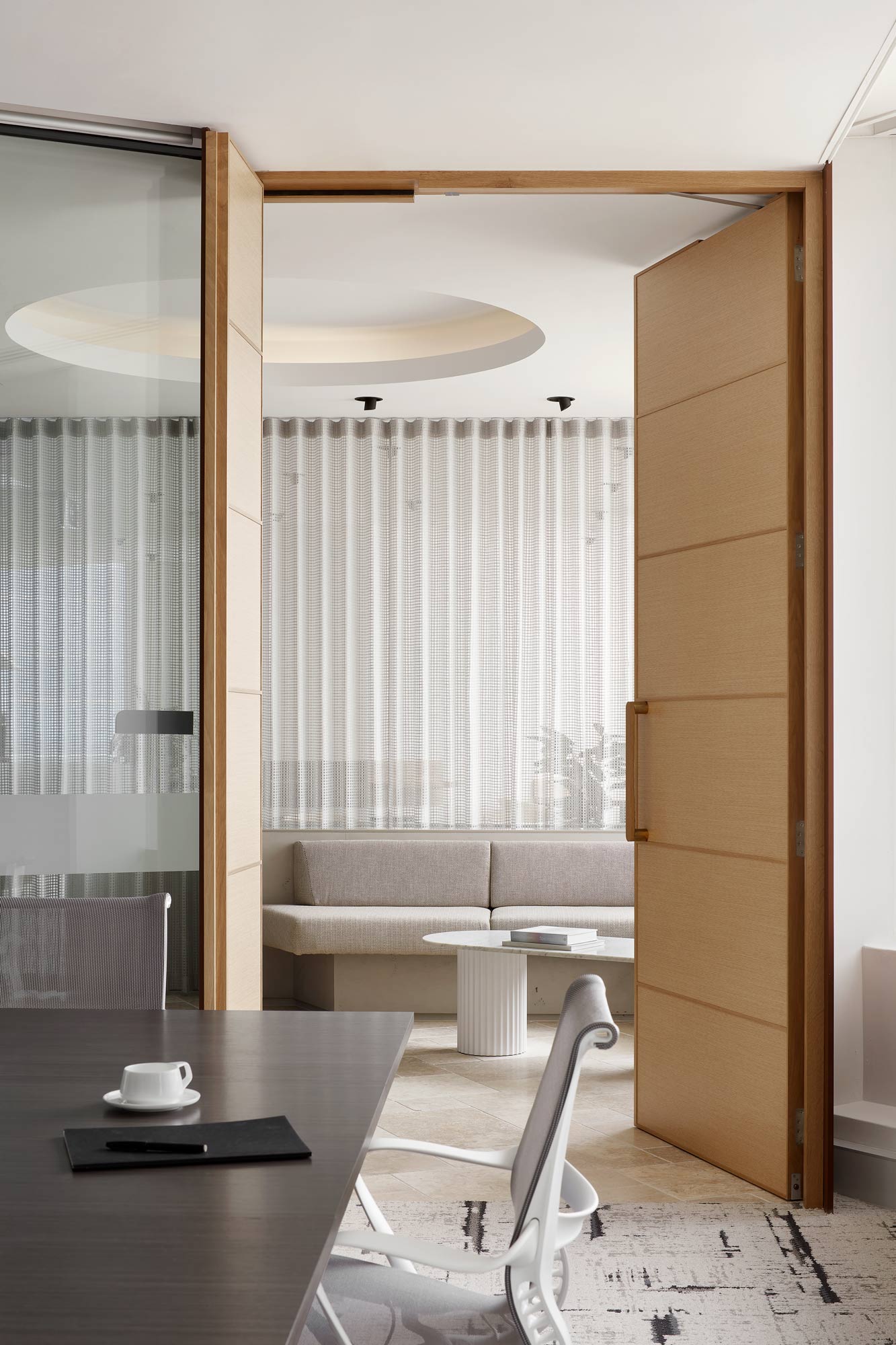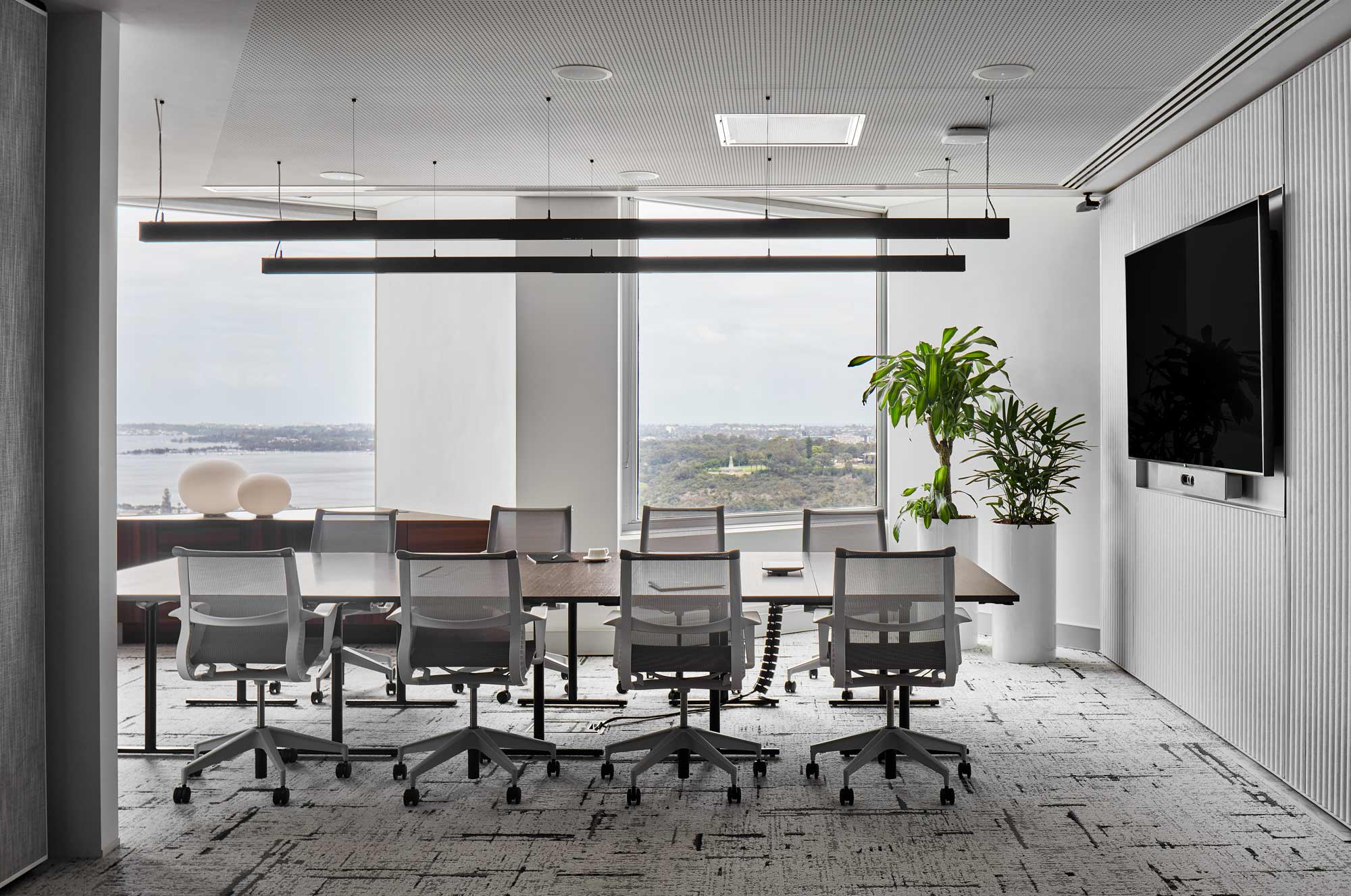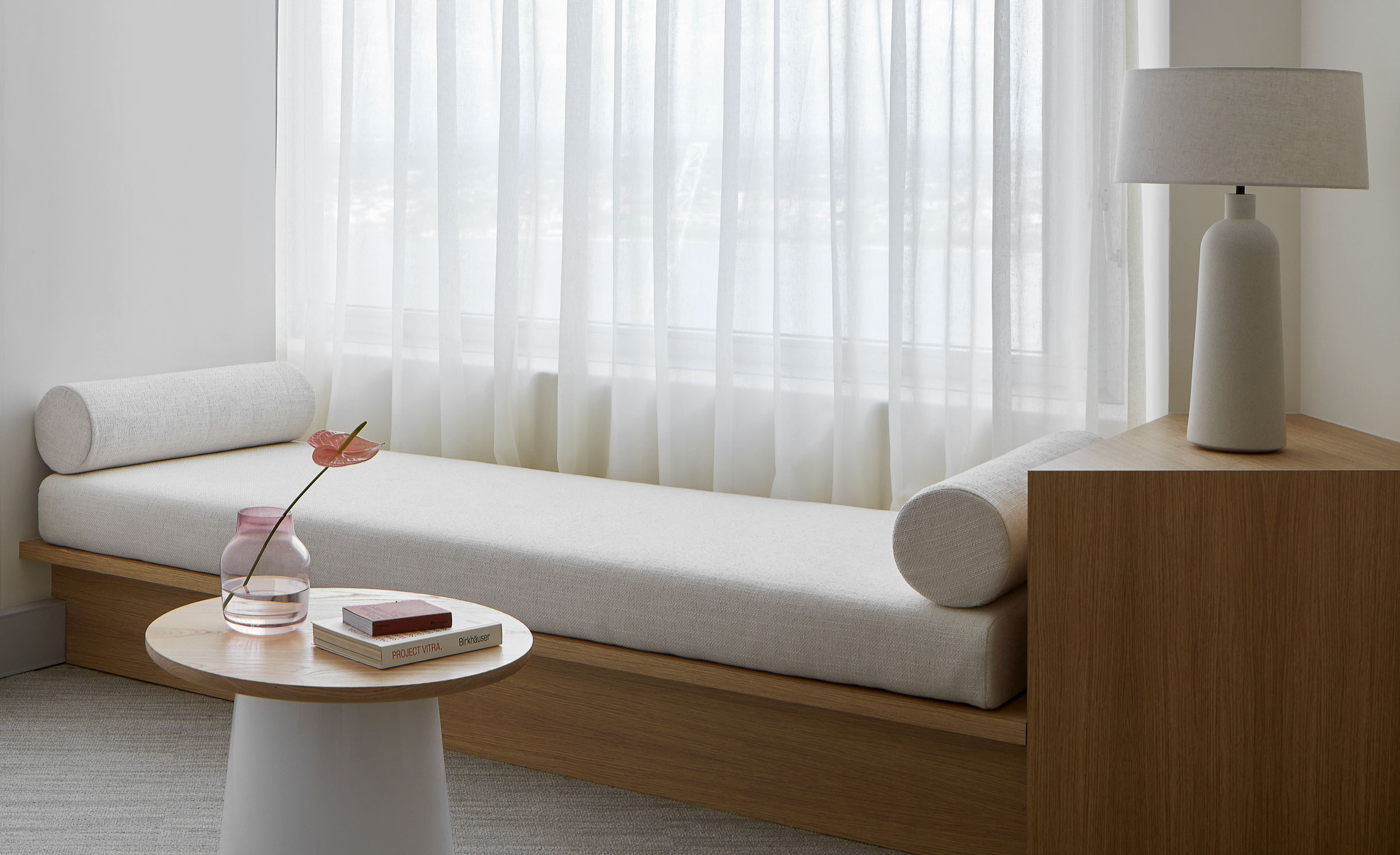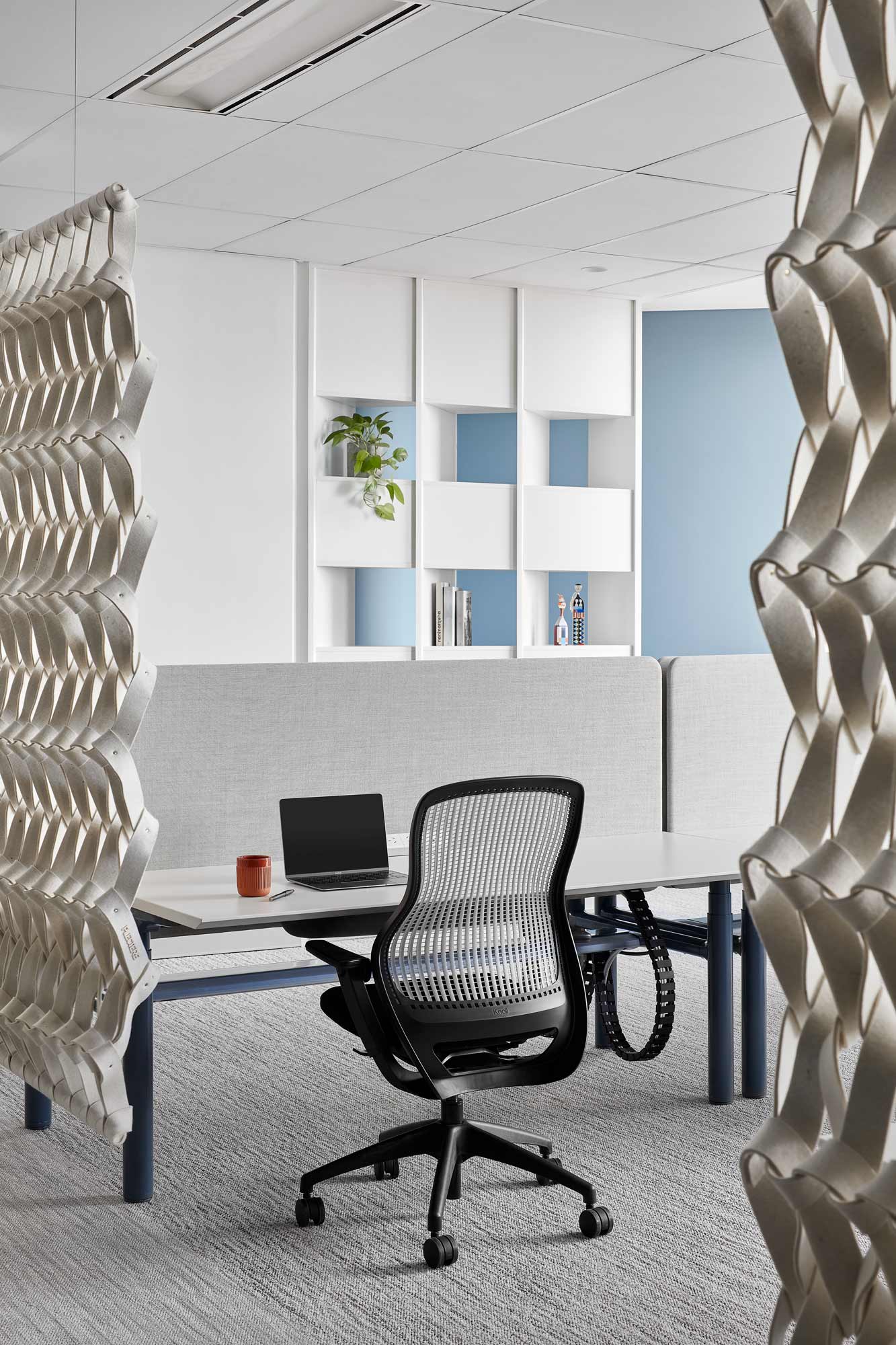 The new interior met the ethos of the firm: Quality and progressive. The layout, which centred around both work and meaningful interactions, created an environment that nurtured the holistic needs of the modern employee. The new Perth arm was praised by the international head office and has since become a successful extension of the company, attracting both local talent and great clients.