Shellabears has held a trusted position within the Perth real estate landscape for almost a century. That esteemed history is teamed with a loyal customer base and an intimate connection to the local area. Design Theory was invited to update their professional working environment with a design to match their intent to continue their trusted service, longevity and community engagement well into the future.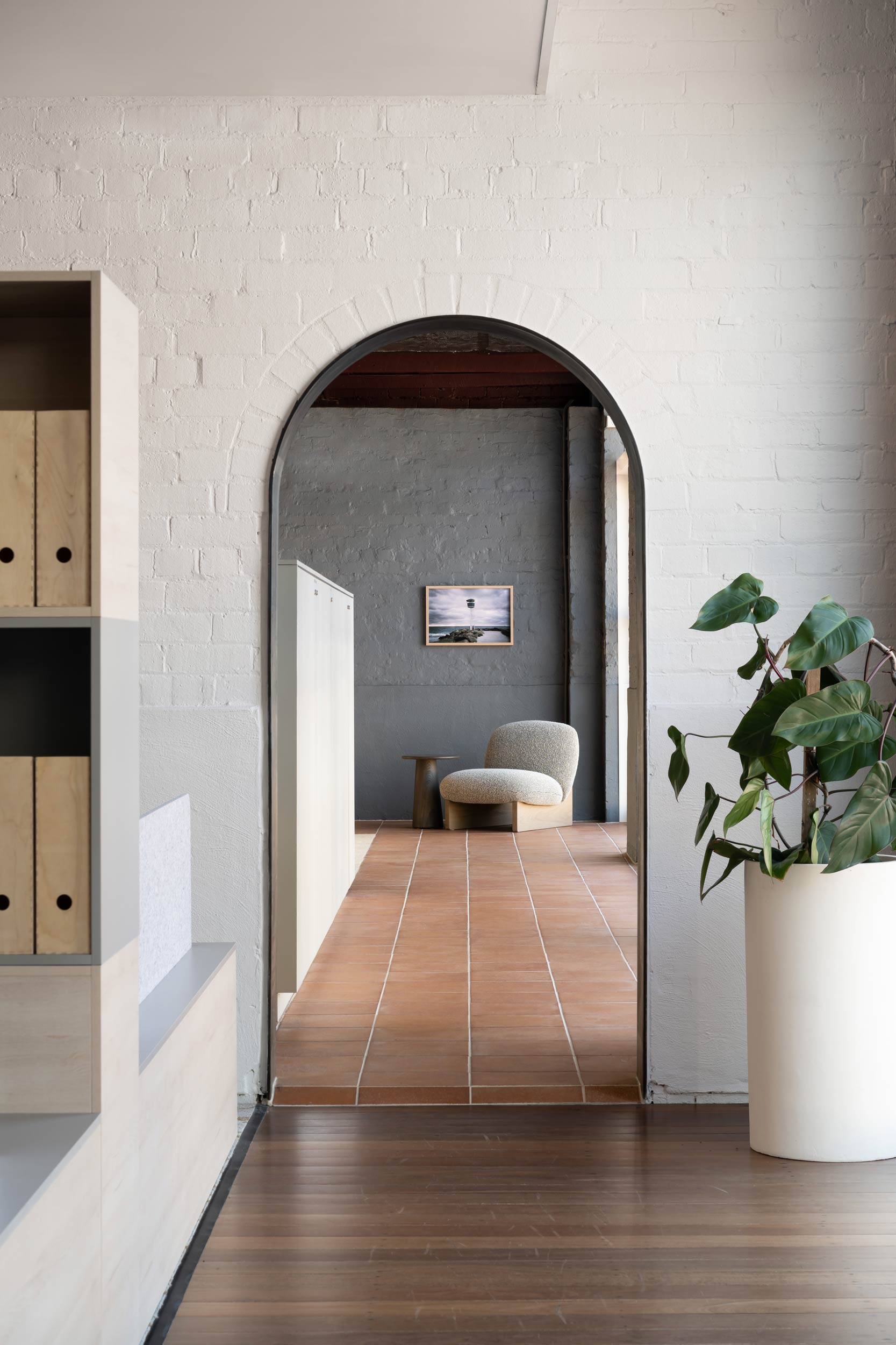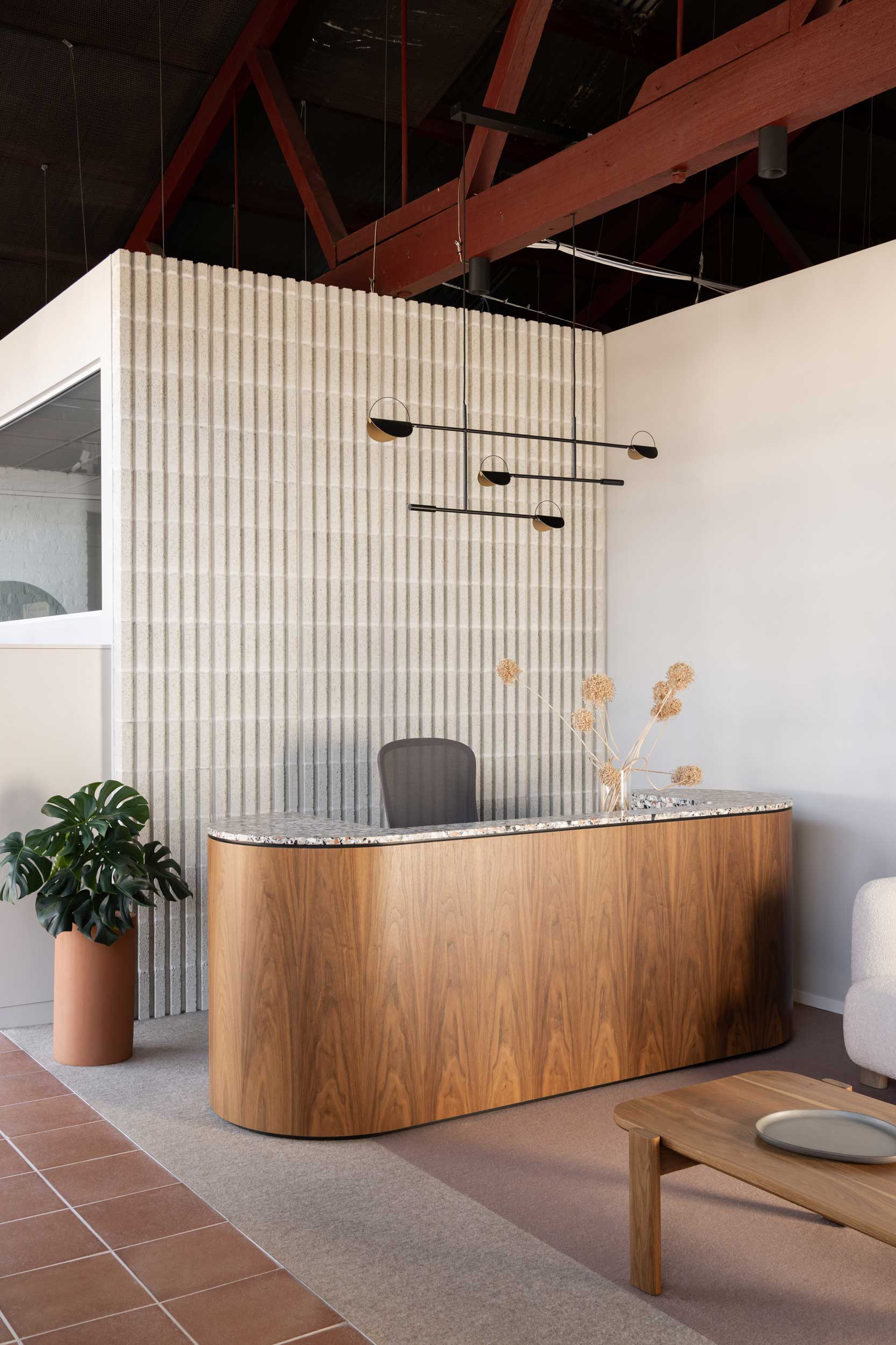 The existing interior was outdated and required fresh spatial planning to deliver a mix of private offices, open plan and shared spaces to ensure teams could be connected but still work autonomously. The client was driven by the desire to retain existing staff and attract the new, and to maintain its position within a competitive market.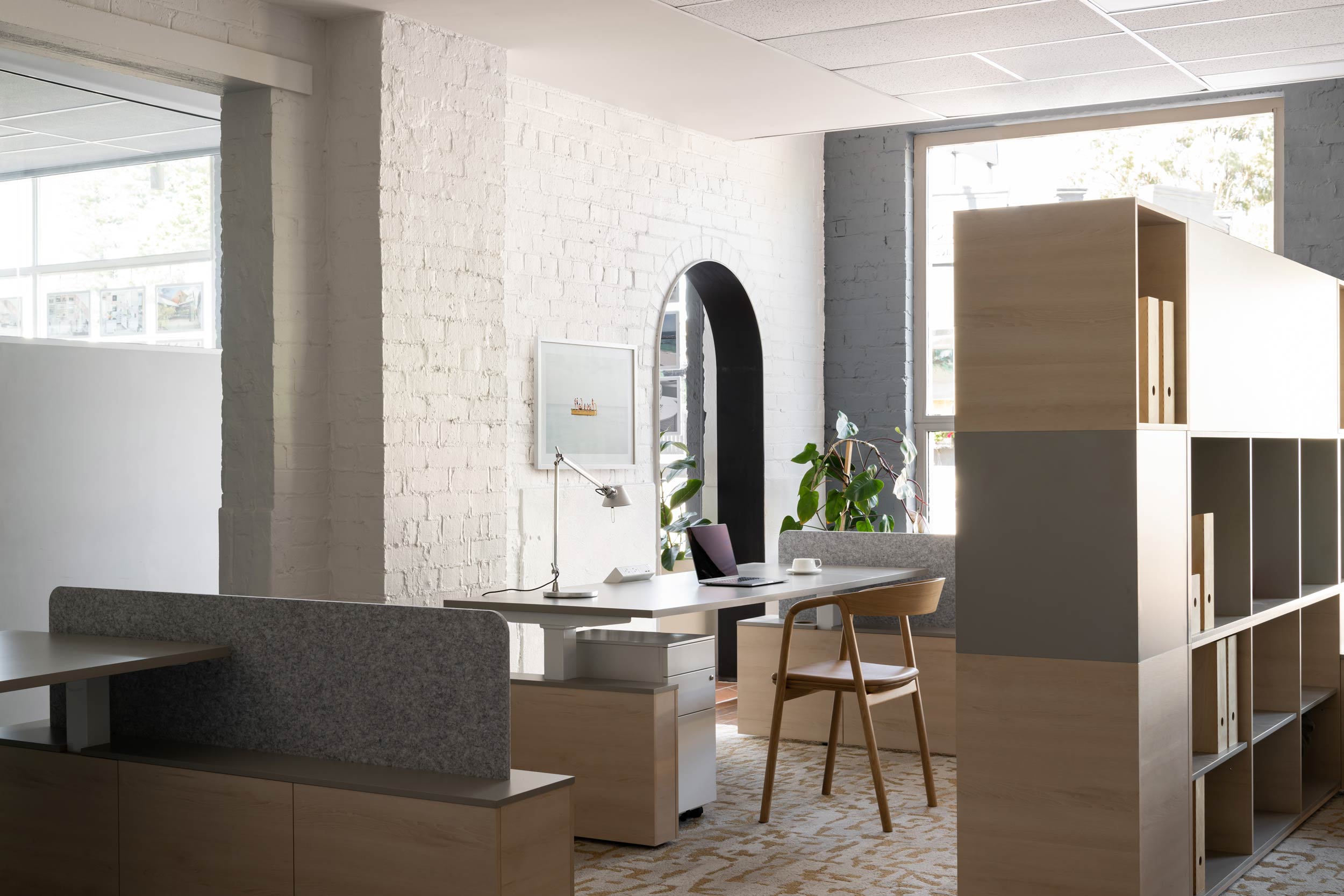 The space needed a thorough overhaul and hence a rigorous problem solving mindset was adopted. The core intent was to promote positive team interactions through good design. Through a gentle unearthing of the original architecture and an examination of natural light, generous spaces now support the client's future intentions.
By avoiding the traditional corporate workplace atmosphere, the design manages to embody the client's values – community, respect, history – through quality yet familiar materials, with residential references; terracotta, terrazzo and timber.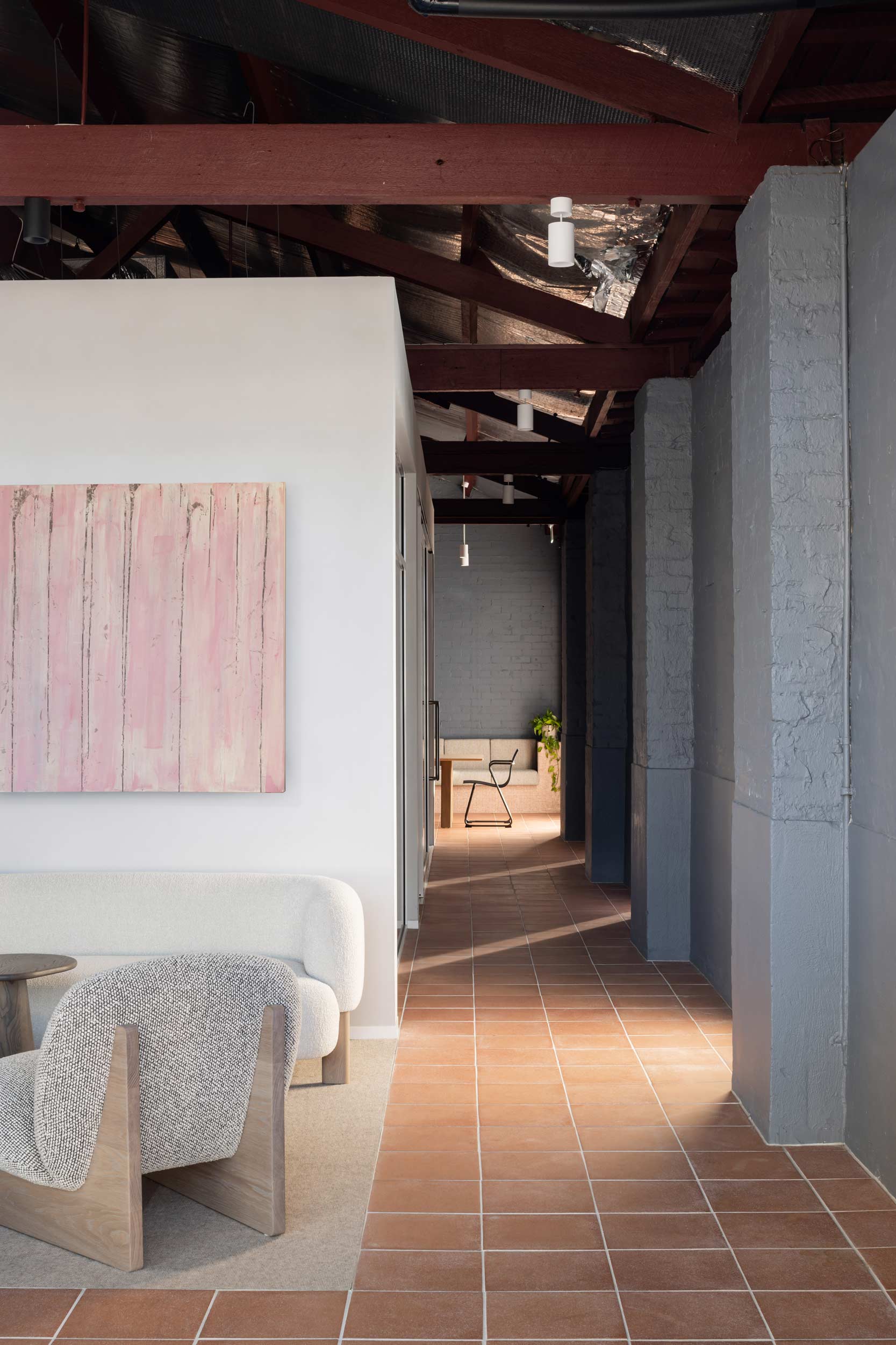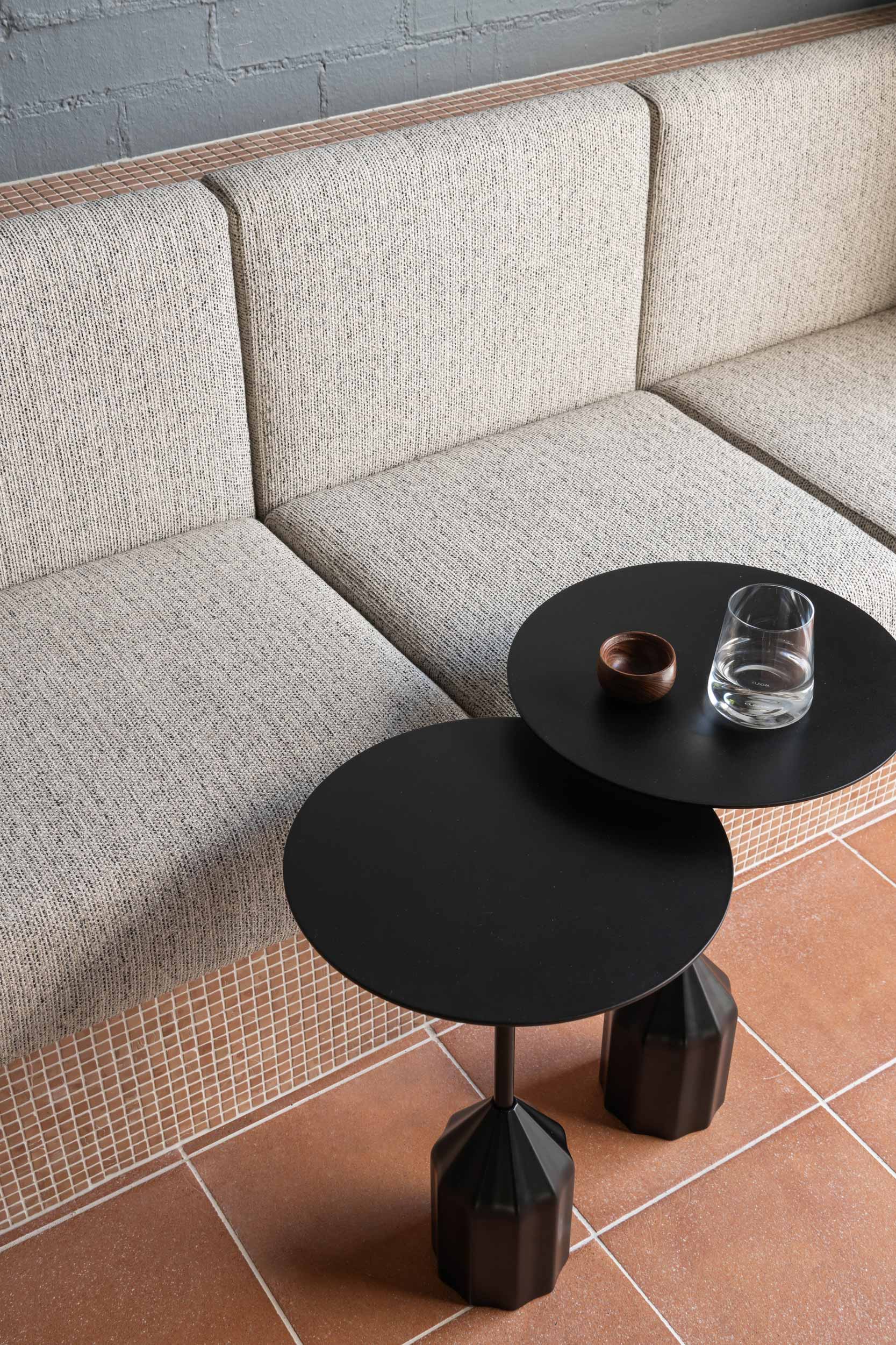 The transformed space has altered the relationship Shellabears has with their work space and one another. Our design succeeds in subtly breathing new life into a respected establishment.