A global financial services firm acquired a well established local business and, along with it, an impressive but outdated river-facing tenancy in the 40-level office building Exchange Tower.
The new space needed to achieve multiple outcomes: Embody the global brand's expertise and values of long term relationships; Help facilitate a cultural shift within their team; Set the firm apart from competition for their ideal clients; And be agile in case the company has to relocate in the near future. To achieve this we envisaged a space that would facilitate meaningful interactions among staff, as well as a place where clients would look forward to visiting – where the rush of the day would fall away and the focus turns to them.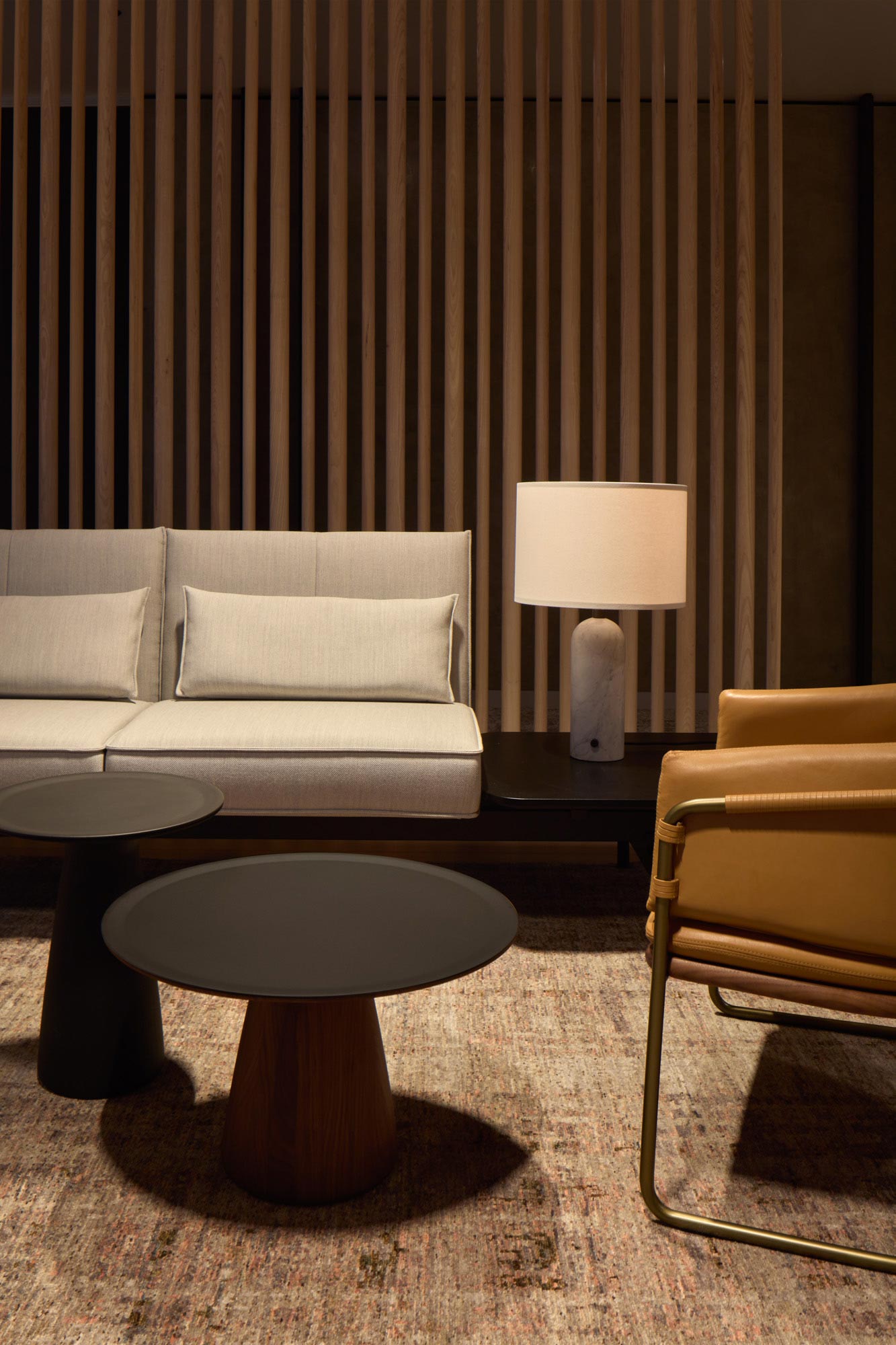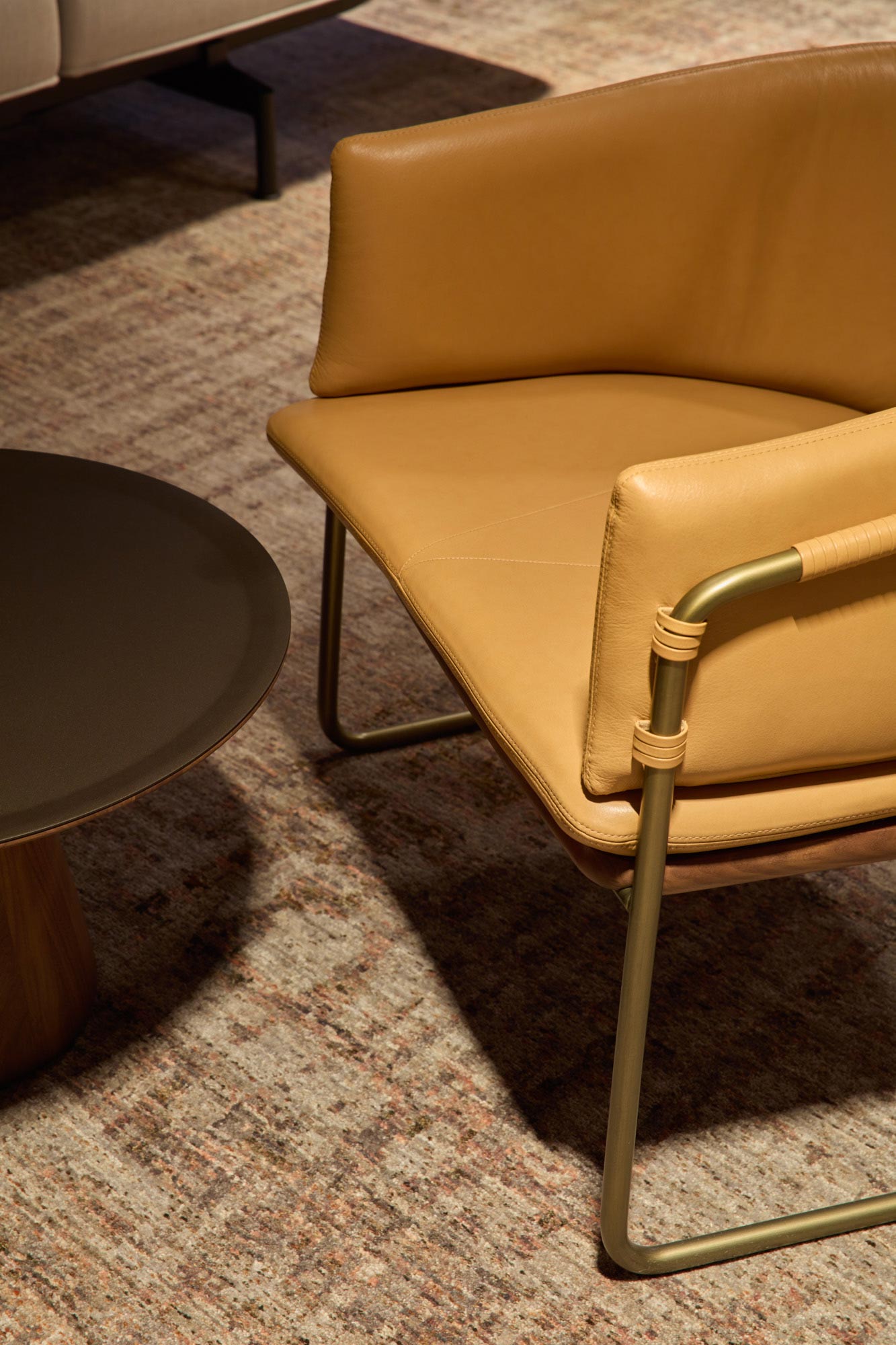 The transformation of the interior involved creating a large welcome area that championed the amazing Swan River views to espouse values of hospitality and immediately engage the client. It also included a re-design of several meeting spaces which allow for a wide variety of meeting types: individual, group or organisational level. The finishes of high-quality materials convey expertise and trust, while the carefully curated furniture pieces and a warm palette allow for people to feel at ease in the space.
To minimise waste and as a way to future-proof the design in case of a possible relocation, we prioritised investing in design elements that could be moved such as furniture, lighting, and rugs, rather than fixed elements, an approach seen regularly in Europe but often overlooked in Australia.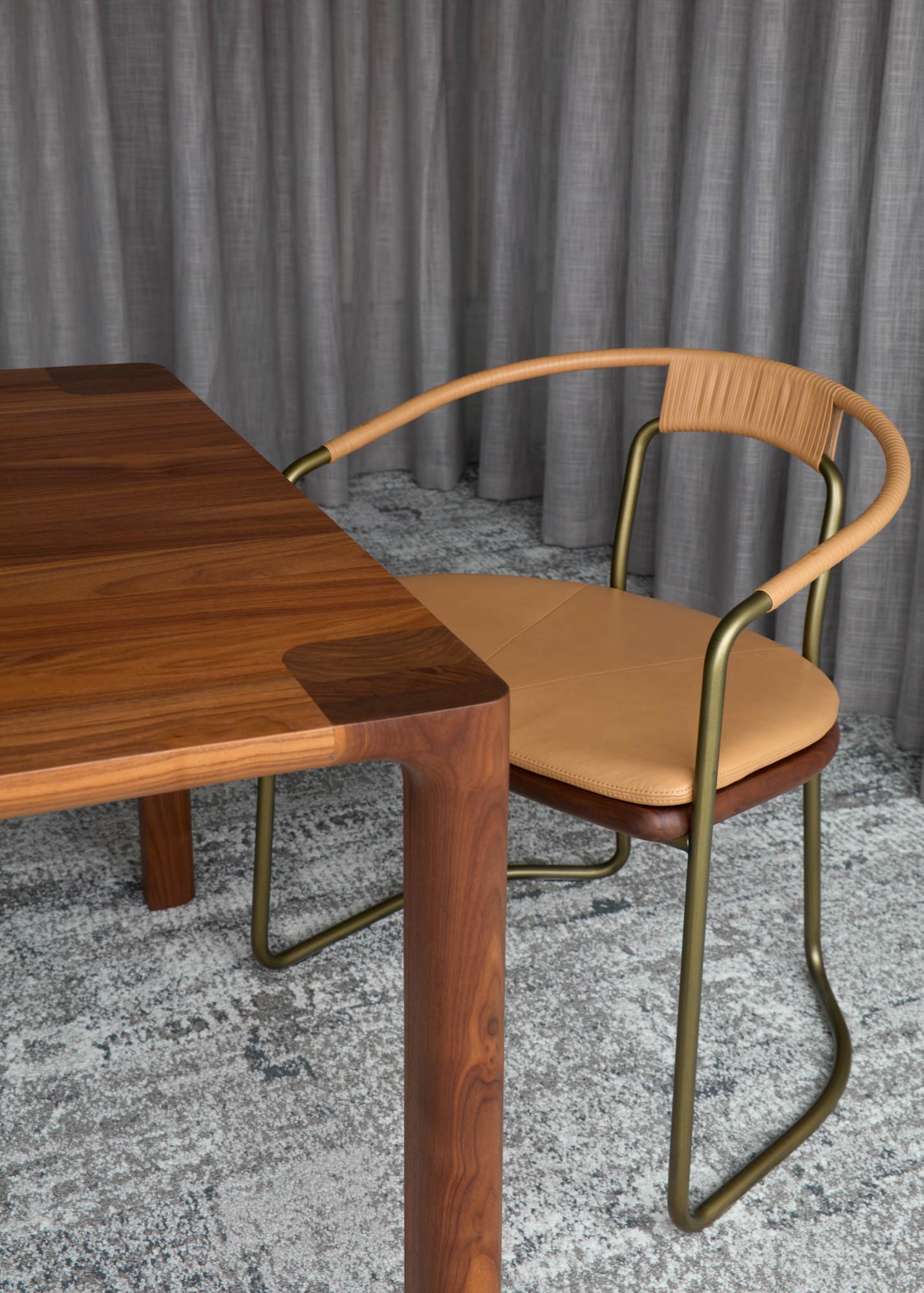 Overall the resulting interior is a refined space that feels both deeply personal and international, a true reflection of the unique position our client holds in the market. Received with overwhelming positivity from clients and staff, the desired cultural shift is evident too as both share a pride in being part of the new global brand.