A 60-seat neighbourhood bar crafted for veterans of the Perth hospitality scene, Sonny's is the newest addition to Mount Hawthorn's burgeoning drink and dine offering. The intent of the passionate owners was succinct – inclusive, convivial, warm – and as close as possible to that inimitable feeling you are granted at sidewalk bistros throughout Europe.
The challenge was in bringing warmth, vibe, a woodfired kitchen and that European sensibility into the shell of a disused bank, not traditionally particularly cosy buildings. Opening up the façade to maximise the street connection and developing a genial atmosphere that sat harmoniously within the existing infrastructure were paramount considerations.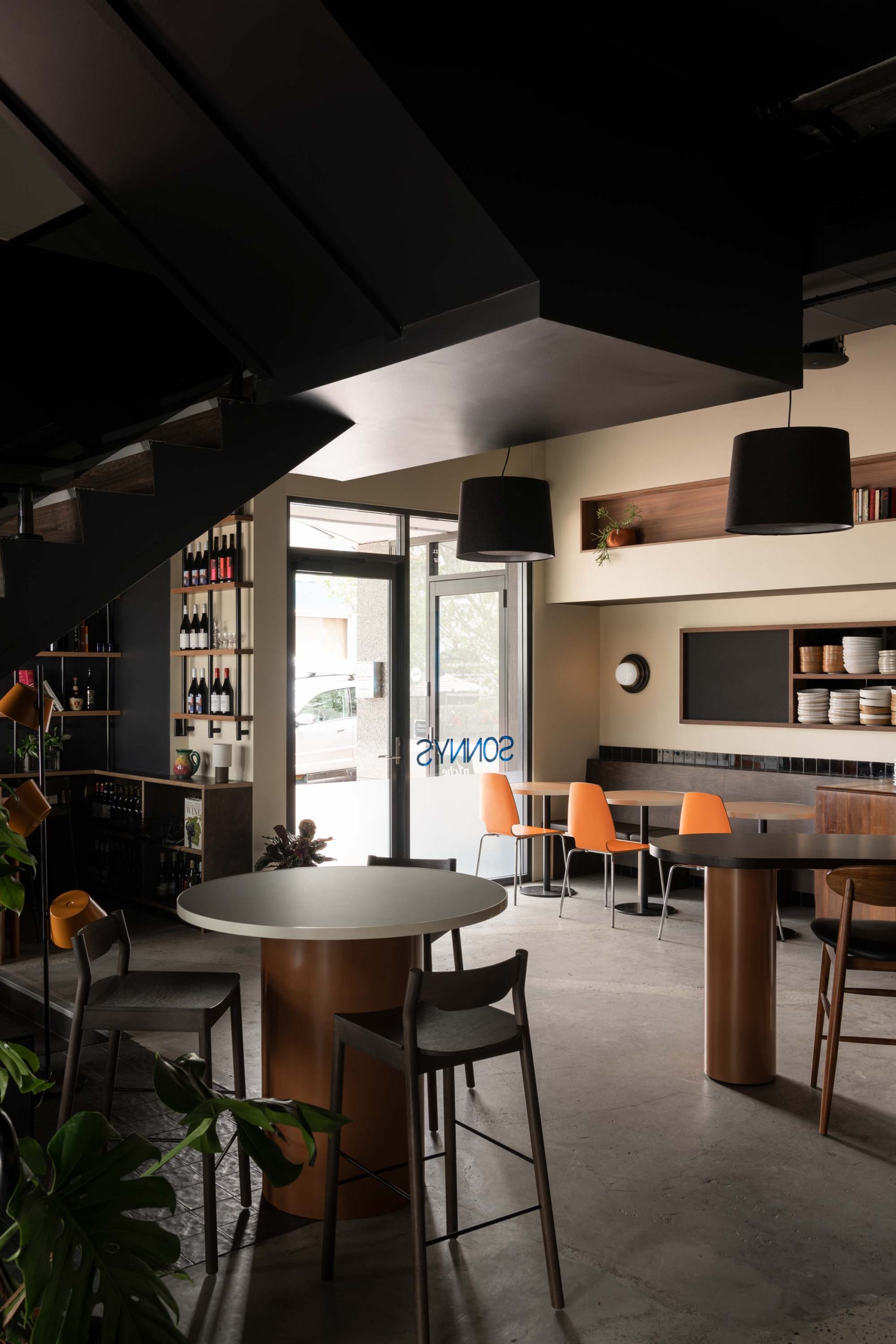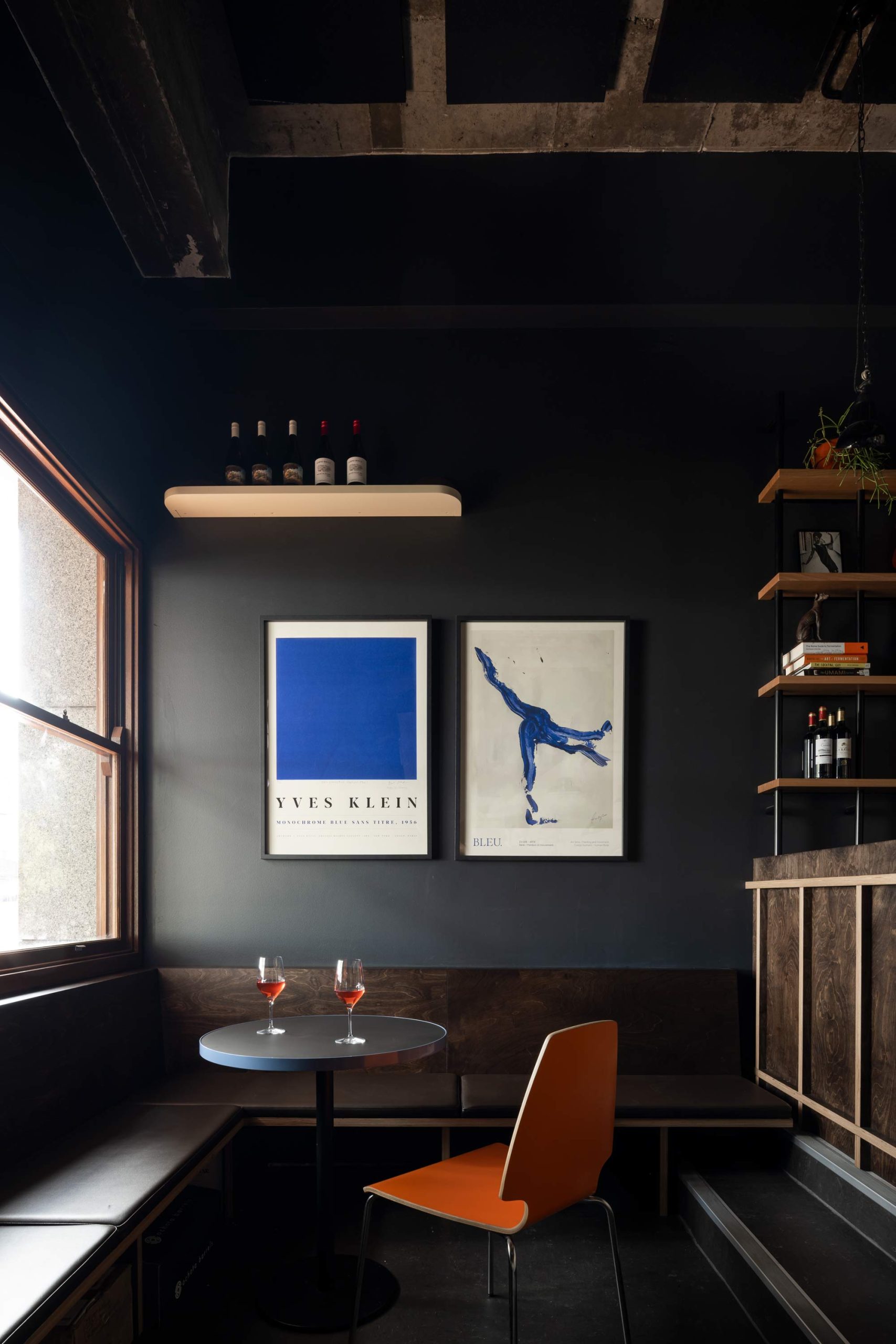 Led by the desire to create the sort of venue you return to day after day, where the staff know your name and your drink, our design was led by comfort and openness. A kitchen counter height bar is built for conversation, straight forward detailing and playful artwork respect the drinks list and the finesse of the kitchen. Our palette was grounded in browns, oranges and creams – a 1970s nod and a considered departure from the starkness of a bank. Highlights in Yves Klein blue provide contrast and terrazzo, tiles and steel trimmed tables hint at the origins of the traditional bistro.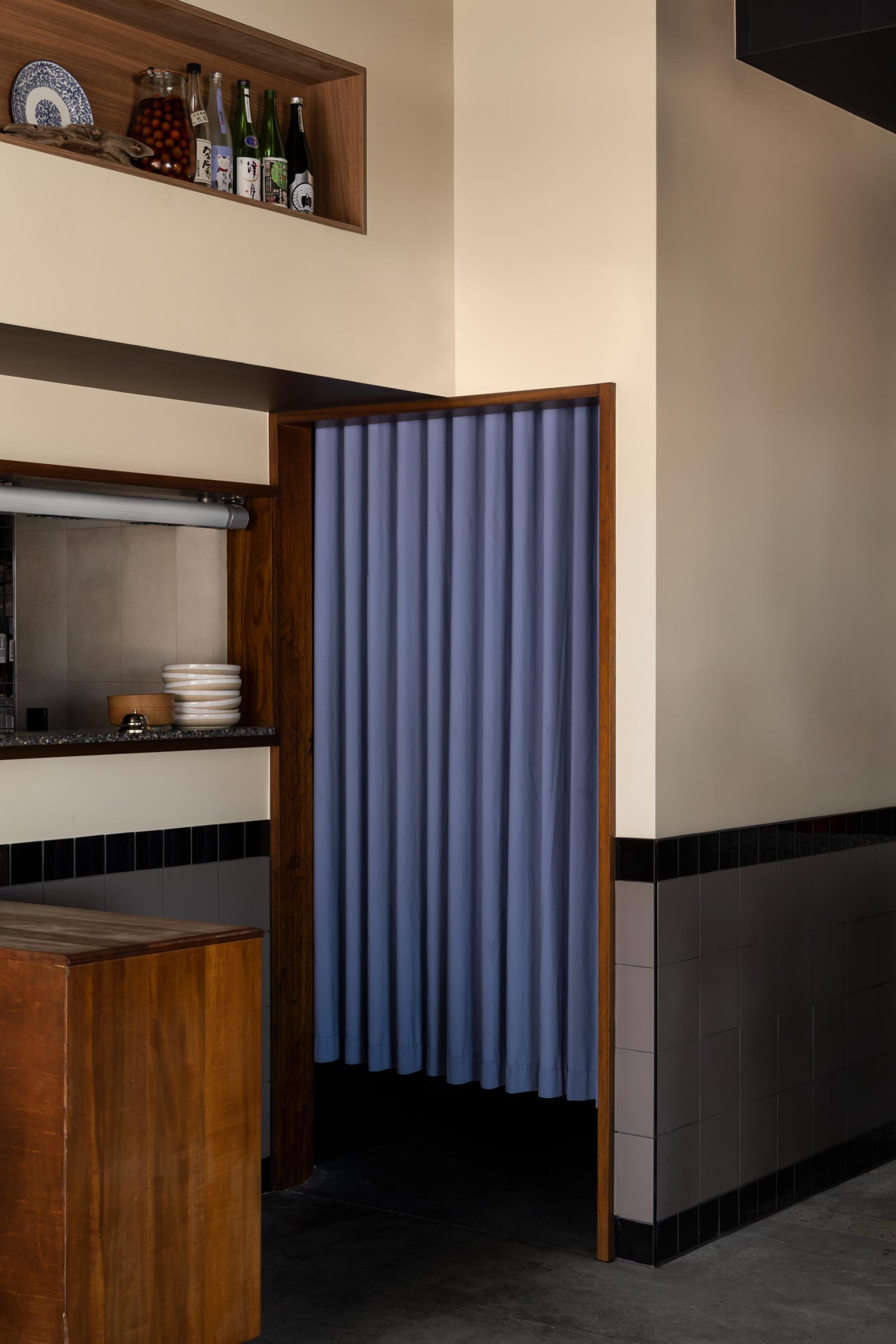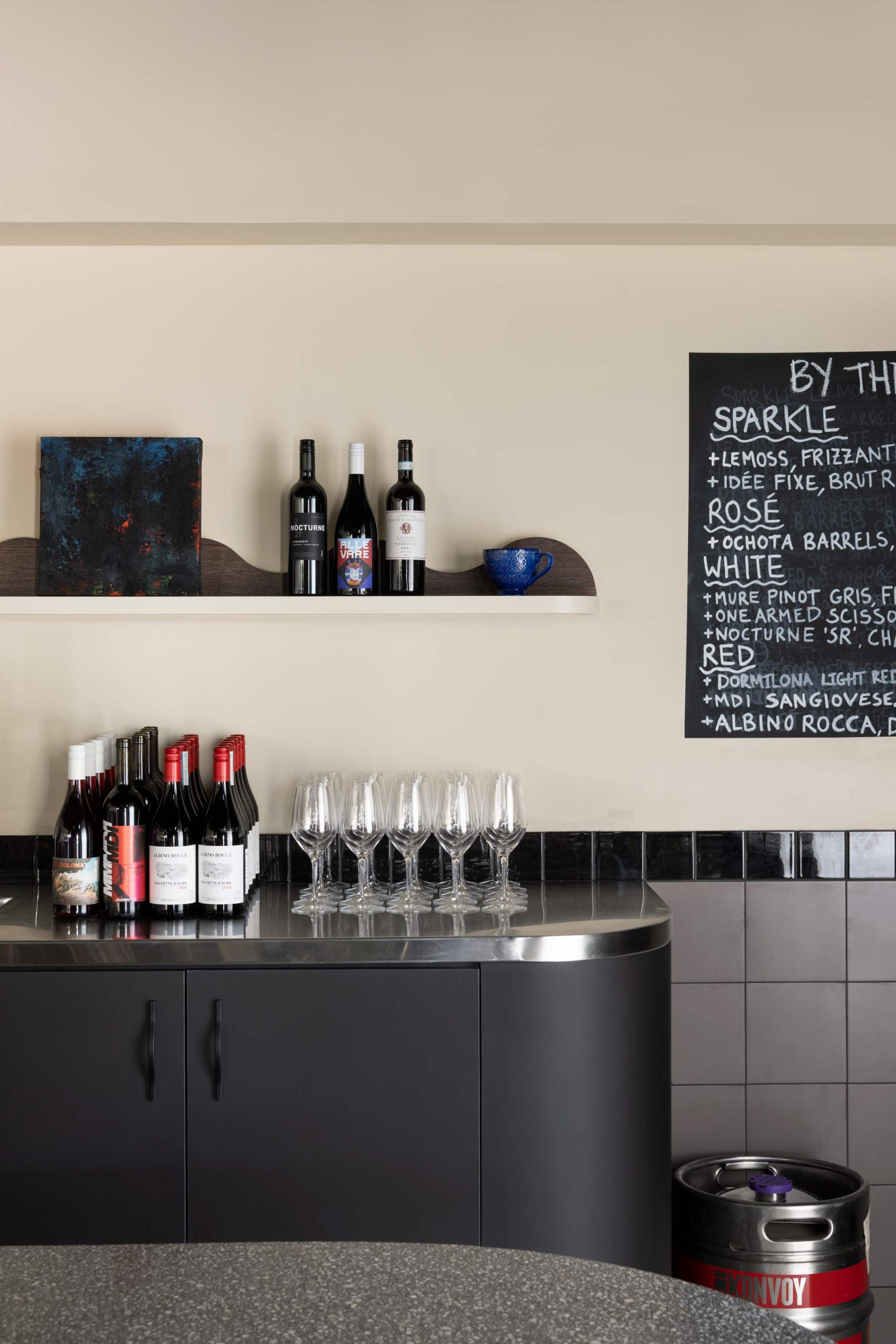 The client and the community are both thrilled, with plans for expansion already underway.