Gordon Street Garage is a venue in West Perth by seasoned restaurateur Nic Trimboli. The building is a reconditioned mechanics' workshop with high ceilings and industrial furnishings. It now houses a roastery and a 300-seat restaurant that doubles as an espresso bar.
The venue had been highly successful but, after 4 years of operation, the long-table section in the front wing had become under-utilised. They needed a design intervention that was sensitive to the existing-garage theme and would make the space more usable and enticing to an all-day crowd.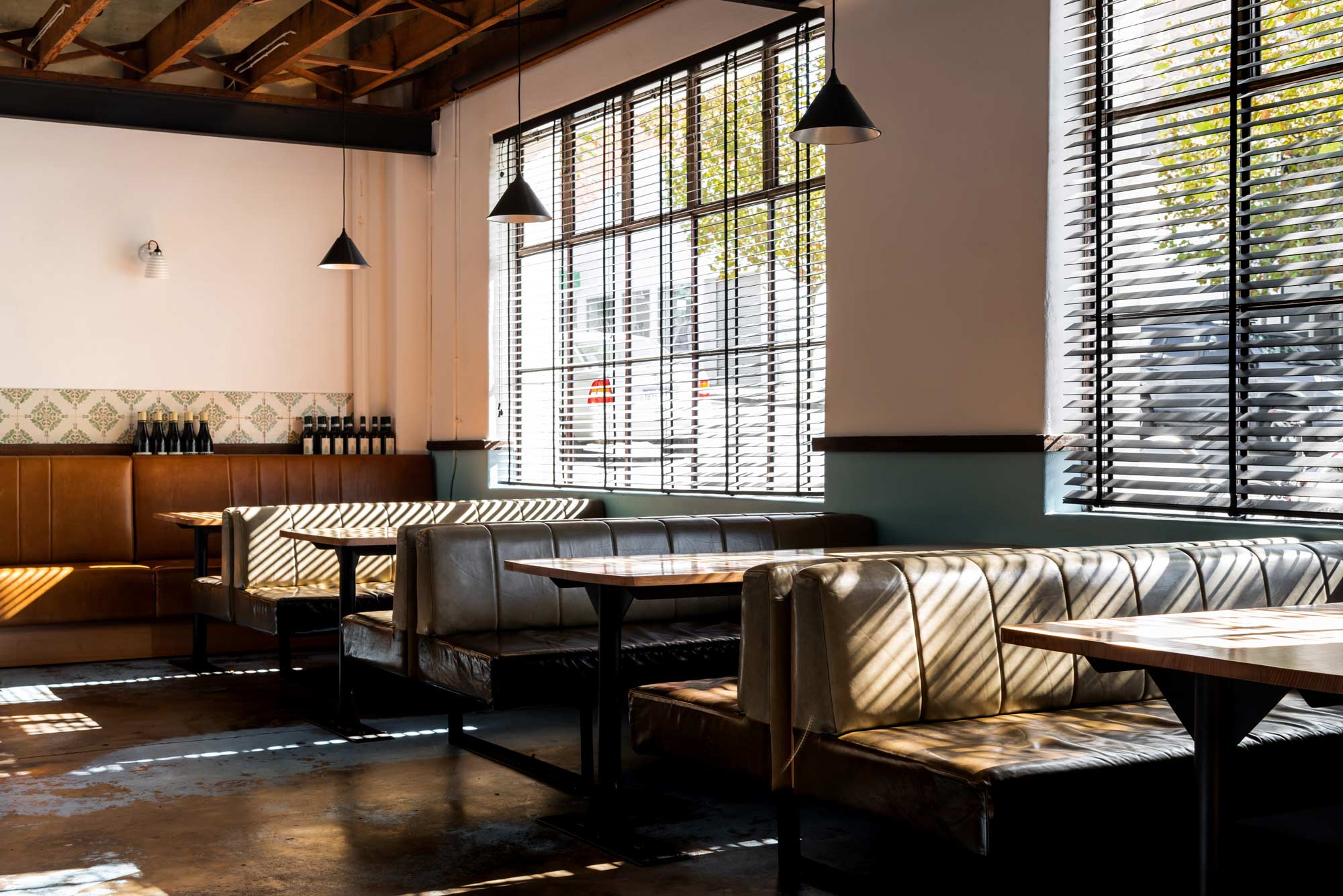 Dark grey window treatments filter the light. Meanwhile the nostalgic dado railing and new lighting were brought in to work with hand-crafted leather banquettes and green and tan leather booth seats, which are reminiscent of Holden HR bench seats. These are accompanied by generous tub chairs. Playing with the warmth of the leather are beautiful spotted gum timber tables and jarrah dado railings, which also compliment the original Oregon ceiling, now exposed.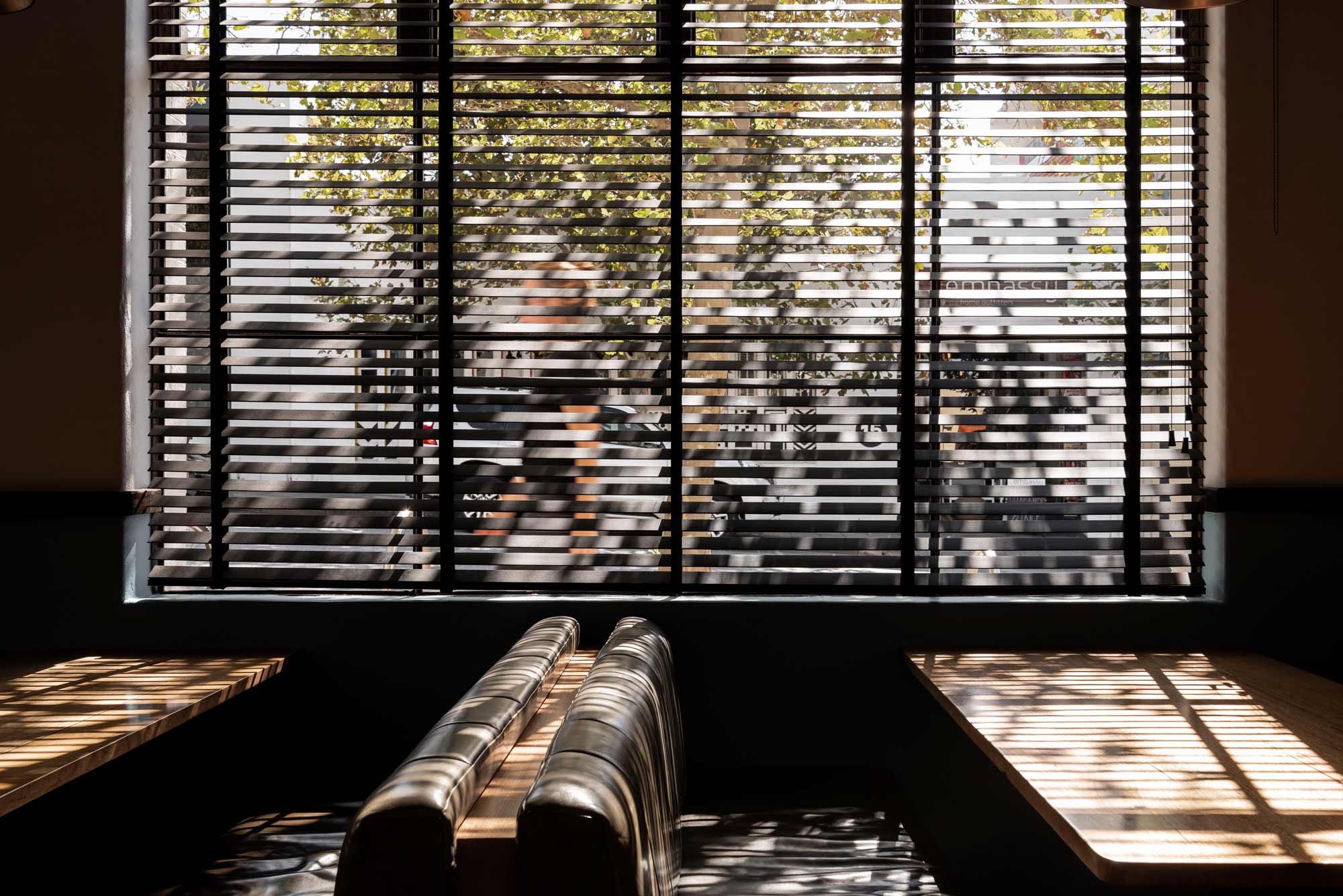 The transformed space has since become a busy meeting pod for coffee goers and relaxed dining, enticing patrons to stay for breakfast, lunch and dinner.